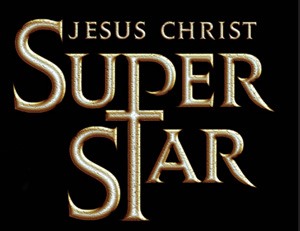 The Bankhead Theater is proud to host seven January performances of the popular rock opera, Jesus Christ Superstar. Audiences have been captivated by this work since 1970 when the musical began with music by Andrew Lloyd Webber and lyrics by Tim Rice. By 1980, there had been more than 3,300 performances of Jesus Christ Superstar, making it the longest-running musical in West End history at the time.
Today, it's been professionally produced in 42 countries around the world. With the time of Lent approaching in the coming weeks, Jesus Christ Superstar is a must-see, particularly because the work is portrayed through the eyes of Judas Iscariot. The work depicts Judas as a tragic figure dissatisfied with the direction that Jesus is pointing his followers toward. Audience members love how contemporary attitudes and sensibilities, in addition to slang, are woven into the story. Ironic allusions to modern life, plus a number of anachronisms, are featured throughout the depiction of political events.
Act I
The audience begins to see the concern that Judas has with Jesus. Overall, Judas fails to believe that Jesus is the Son of God and worries that Jesus' following will be viewed as a threat to the Roman Empire. We are also introducing several other main characters, including Mary Magdalene, Caiaphas the high priest and Pontius Pilate.
At one point, the audience watches as Jesus arrives at the temple in Jerusalem and finds that it is being used as a marketplace for usury, weapons, prostitutes and drugs. The next scene involves an angry Jesus, as well as a Jesus who is overwhelmed with lepers, cripples, and beggars, all wanting to be healed.
The first act concludes with Judas revealing that Jesus will be at the Garden of Gethsemane on Thursday night.
Musical Numbers
"Overture" – Orchestra

"Heaven on Their Minds" – Judas

"What's the Buzz" / "Strange Thing Mystifying" – Apostles, Jesus, Mary, Judas, Peter, Woman

"Everything's Alright" – Mary, Women, Judas, Jesus, Apostles

"This Jesus Must Die" – Annas, Caiaphas, Apostles, Priests

"Hosanna" – Apostles, Caiaphas, Jesus, Ensemble

"Simon Zealotes" / "Poor Jerusalem" – Apostles, Simon, Jesus, Ensemble

"Pilate's Dream" – Pilate

"The Temple" – Ensemble, Jesus

"Everything's Alright (reprise)" – Mary, Jesus

"I Don't Know How to Love Him" – Mary

"Damned For All Time" / "Blood Money" – Judas, Annas, Caiaphas, Chorus
Act II
We begin with the scene of the Last Supper, where Jesus asks his apostles to remember him when they eat and drink. He also predicts that Peter will deny him three times and that one of them (Judas) will betray him.
The work proceeds to the scene in the Garden of Gethsemane, where Jesus admits to God his doubts, fears, and anger. The action then picks up even more when Judas arrives with Roman soldiers to arrest Jesus. Panic immediately ensues, though Jesus tells his apostles to allow the soldiers to take him to Caiaphas.
From there, Jesus is moved from the brief trial before the Sanhedrin to be sent along to Pontius Pilate. However, Pilate winds up sending Jesus to King Herod, who asks him to prove he is the Son of God by performing miracles. Jesus ignores King Herod's request is sent back to Pilate.
The Passion of Christ is soon depicted with Pilate and the rest of the crowd. To keep the peace, Pilate reluctantly agrees to have Jesus crucified. The production comes full circle with the crucifixion.
Musical Numbers
"The Last Supper" – Apostles, Jesus, Judas

"Gethsemane (I Only Want to Say)" – Jesus

"The Arrest" – Judas, Jesus, Peter, Apostles, Ensemble, Annas, Caiaphas

"Peter's Denial" – Maid by the Fire, Peter, Soldier, Old Man, Mary

"Pilate and Christ" – Pilate, Annas, Jesus, Ensemble

"King Herod's Song (Try it and See)" – Herod, Dancers

"Could We Start Again Please?" – Mary, Apostles, Peter

"Judas' Death" – Judas, Annas, Caiaphas, Chorus

"Trial Before Pilate (Including the Thirty-Nine Lashes)" – Pilate, Caiaphas, Annas, Jesus, Ensemble

"Superstar" – Judas, Soul Sisters, Angels

"The Crucifixion" – Jesus, Ensemble

"John Nineteen: Forty-One" – Orchestra
Jesus Christ Superstar will be presented by the Tri-Valley Repertory Theatre Jan. 14, 15, 21, 22, 28 (two performances) and 29. Be sure to check out our 2017 calendar for ticket information, as well as information on other upcoming shows and events.