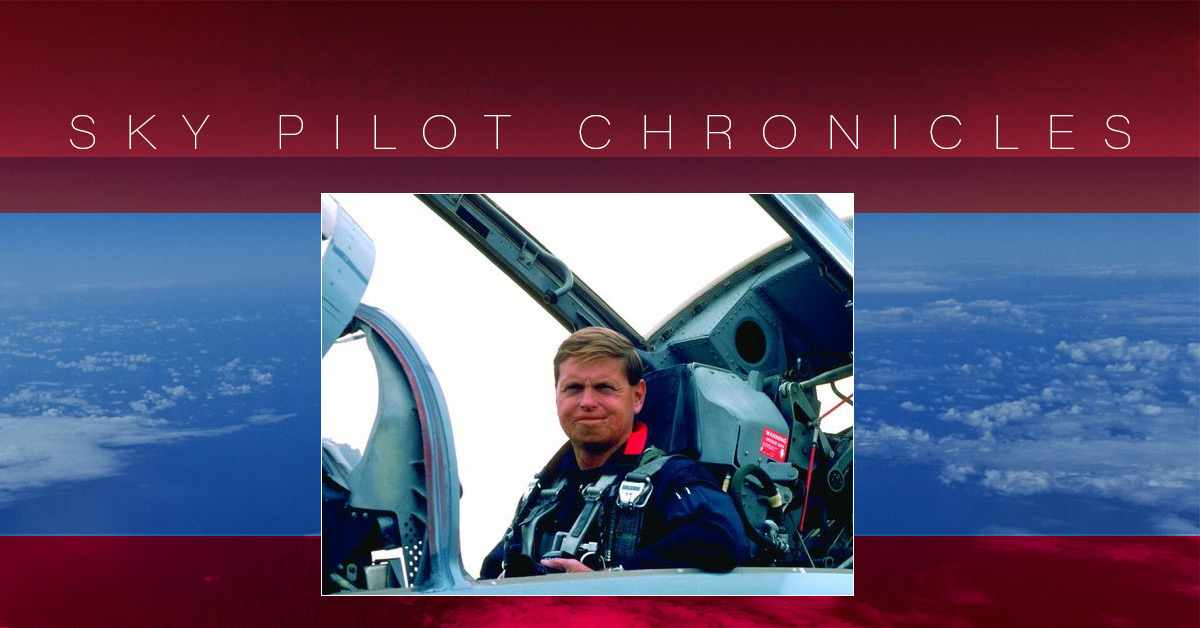 United States Air Force fighter pilot Brian Shul's aircraft was shot down during the Vietnam War. Unable to eject, he sustained major injuries and barely survived. After extensive surgeries, Shul miraculously returned to active duty and was later selected to pilot the SR-71 Blackbird spy plane, the fastest aircraft ever built! To this day, Shul remains the only SR-71 pilot to fly three missions on three consecutive days. Now retired, he continues to share his breathtaking airborne images and his inspiring comeback story filled with an unforgettable message of achieving triumph over tragedy.

Get to Know Brian Shul
After graduating from East Carolina in 1970 with a history degree, Shul joined the Air Force. Following his crash landing into the jungle near the Cambodian border, he was forced to crawl from the burning wreckage before being found by a Special Forces team. He was not expected to live. Shul spent the next year in the operating room 15 times, during which he was told he'd never fly again and was just lucky to be alive. But Shul persisted and underwent physical therapy, enabling him to pass a flight physical and return to active flying duty.
Shul more than took advantage of his incredible road back. He flew the A-7D, was an airshow demonstration pilot in the A-10, was a TOPGUN instructor, and ended his career with a selection to pilot the Top Secret SR-71 Blackbird spy plane. Shul was the pilot who provided key reconnaissance photos to President Reagan during the Libyan Crisis in 1986 when he became the only SR-71 pilot in history to fly three mission on three consecutive days. A Spirit of Freedom Award winner and recipient of the prestigious Crystal Eagle Award, Shul has been designated one of the Top Five Most Notable SR-71 pilots ever to fly that plane and was the first to write about his experiences. Today, "Sled Driver: Flying the World's Fastest Jet" is the single most popular book on the Blackbird worldwide.
Now retired, Shul is an accomplished author, speaker, and photographer whose remarkable comeback story and breathtaking images offer an inspiring message of triumph over tragedy in an unforgettable way. In "Spy Pilot Chronicles," Shul shows how, even in the face of struggle, success on a grand scale can be achieved through a positive attitude and maintaining a healthy sense of humor.
The Venue
The Bankhead Theater continues to bring speakers, artists, and audiences together for incredible performances at the Livermore Valley Performing Arts Center. Our team at LVPAC knows that exposure to the performing arts has the potential to transform lives in a variety of ways. That's why we do whatever possible to ensure that folks of all ages can enjoy our performances. Not to mention, we offer plenty of family-friendly shows. From live music and entertainment shows to musical shows and theater, see what makes the Bankhead Theater a truly one-of-a-kind experience for all those involved.
The Performance
USAF Blackbird Pilot Brian Shul makes his appearance Tuesday, May 23 at 7:30 p.m. For just $20, you can get to know him and learn about his amazing story.  Tickets for students or active military personnel are just $16 at the box office or by phone.