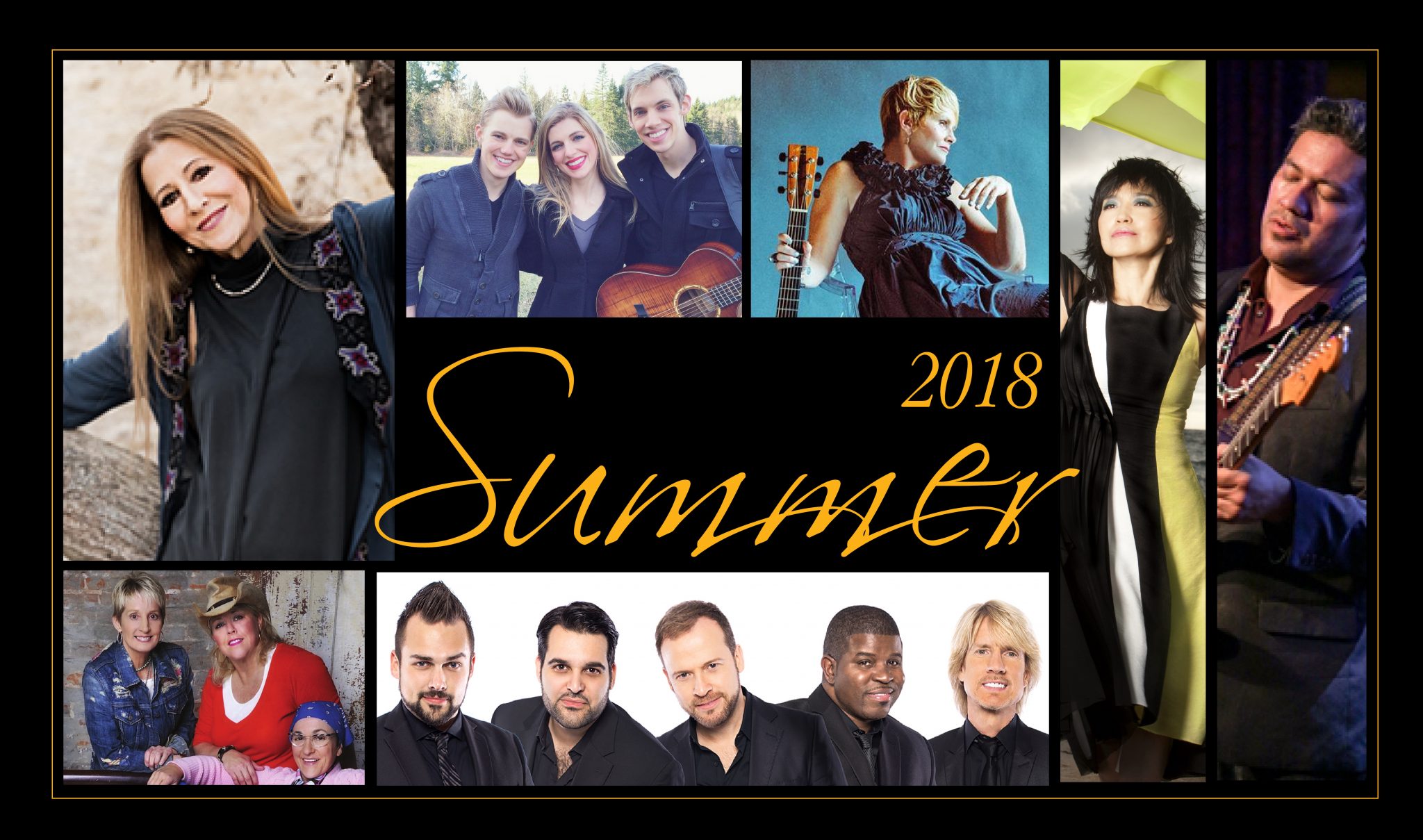 Top: Rita Coolidge, Derik Nelson & Family, Shawn Colvin, Keiko Matsui, Mato Nanji of Indigenous
Bottom: Southern Fried Chicks, Rockapella
Not shown: The Company Men, Chris Duarte
ON SALE NOW!
The 2018 SUMMER SERIES at the Bankhead Theater is now on sale! Seven great shows are planned at the Bankhead, running from June through the beginning of September. See the LIST here. MEMBERS receive 10% off single tickets or 15% off five or more shows.* Members log in here to buy now.  Membership starts at just $125. Click HERE to become a member today!
This summer the Bankhead Theater will welcome the return of such favorites as legendary pop icon Rita Coolidge, a two-time Grammy Award-winner who filled the theater in 2012. Her timeless hits such as "Higher and Higher" and "We're All Alone" topped the charts in the 1970s and she has explored other genres as well including classic jazz tunes and music that pays tribute to her Native American heritage. Keiko Matsui returns in August with her signature contemporary smooth jazz  and this summer marks the third visit to the Bankhead for the powerful full-band vocal sound of Rockapella. In an afternoon of pure vocal magic, Rockapella will share the stage with The Company Men, whose voices blend  in irresistible mash-ups of hit songs, both classic and modern.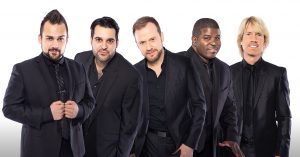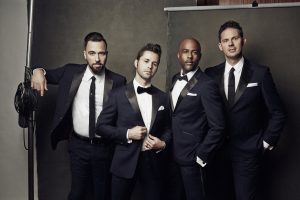 ROCKAPELLA & THE COMPANY MEN
Several other artists will make their first visit to Livermore including singer/songwriter Shawn Colvin and the American blues-rock band Indigenous, featuring Mato Nanji, with Chris Duarte. A night of laughter will bring the Series to a close on September 1st with the Southern Fried Chicks' hilarious take on life and love in their "Cage Free Comedy Tour!"
And this summer don't miss Derik Nelson & Family! The three talented siblings, Derik, Riana and Dalten Nelson, will return with their perfectly-blended folk and jazz harmonies only a family can deliver. As they did last year, the three will lead a week-long music workshop tailored to teens that focuses on musicianship, songwriting and performance techniques. The workshop builds skills and confidence through both one-on-one technique building and group interaction and ends with a student performance on the stage of the Bankhead. On Friday evening, July 13th, audiences can enjoy Derik Nelson & Family's full multi-media concert experience.  The workshop will be open to middle school and high school students and run Monday through Friday from 10am to 4pm. Registration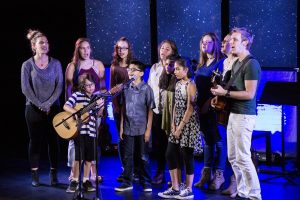 DERIK NELSON AND FAMILY MUSIC WORKSHOP
in addition to the Summer Series at the Bankhead, resident company Tri-Valley Repertory Theater will present "Disney's The Little Mermaid" for seven performances from July 21st through August 5th.  Other events are planned throughout the summer from community concerts to film screenings.  Visit the website frequently for updates and stay in touch by joining our email list on the bottom of our homepage.  View all the Bankhead Presents shows on sale HERE and order your tickets today. It's summertime at the Bankhead … you won't want to miss out!
DON'T MISS SUMMER AT THE BANKHEAD
BUY YOUR TICKETS NOW!

* Members receive 10% off single tickets and a 15% discount on FIVE or more Bankhead Presents shows. If you're a member login here. If you're not a member, consider joining today! Memberships start at just $125. In addition to supporting the arts, you'll be among the first to hear about any new shows and receive member discounts all year long. Additional benefits are available at higher levels.