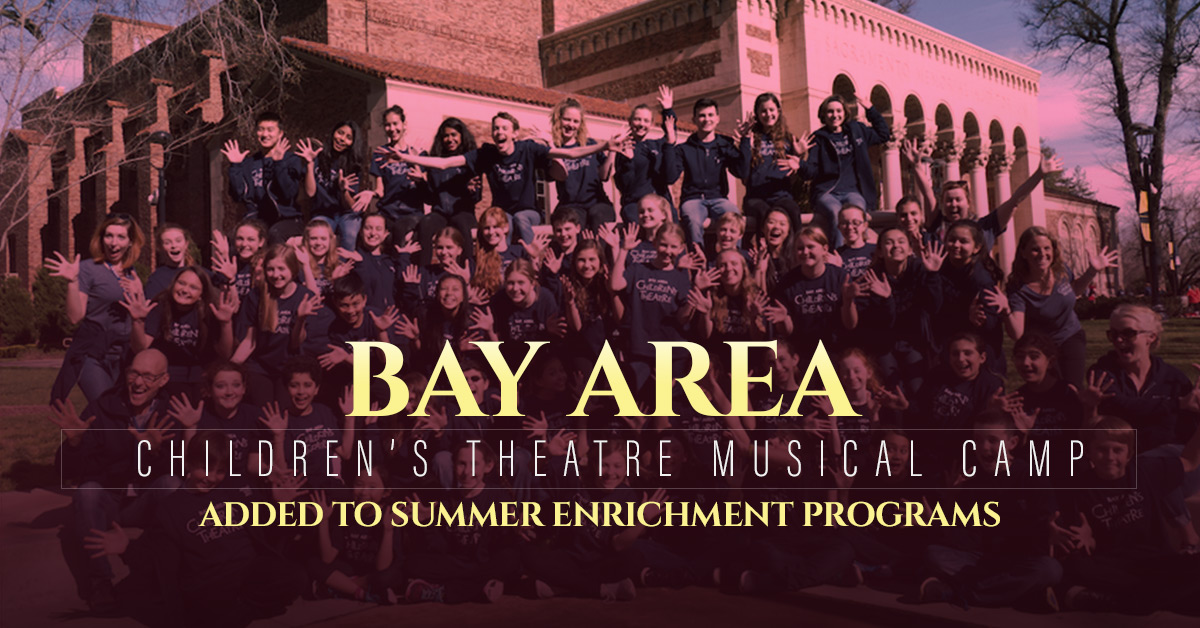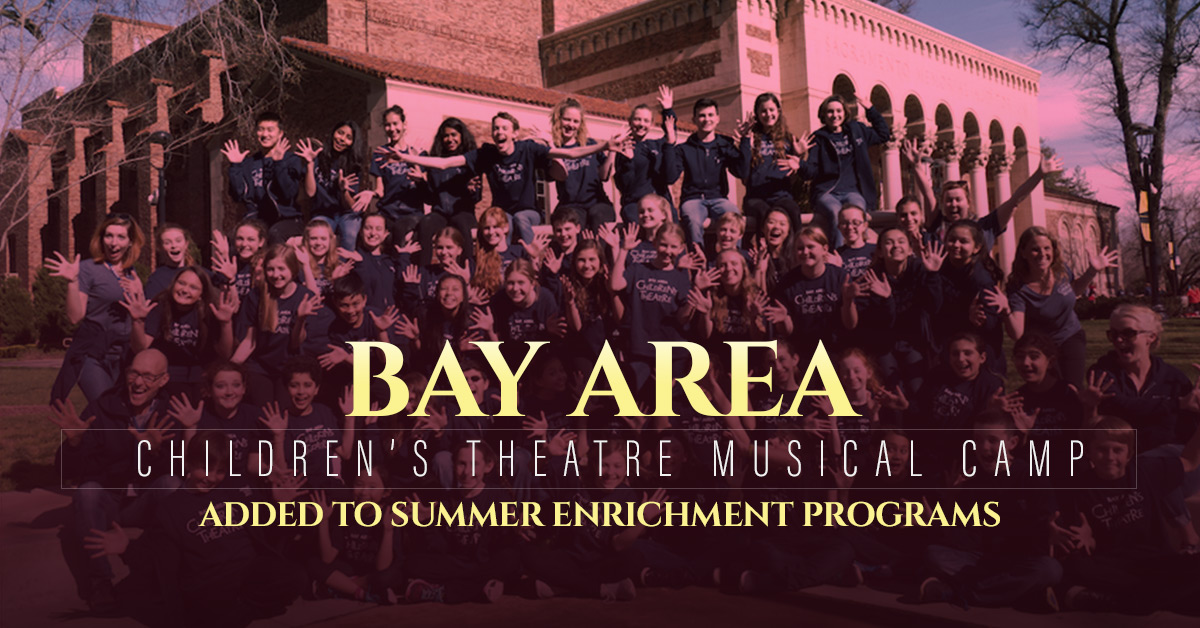 Each year, the Bothwell Arts Center and Bankhead Theater are home to summer arts and music programs for students from elementary school to high school and above. These interactive, hands-on classes provide opportunities for discovery and exploration in art, acting, music, writing, TV production, and more. Things will be a bit different in 2018 as a two-week intensive musical theatre camp is brought to the Bothwell Arts Center by Bay Area Children's Theatre (BACT). This program is guided by professional instructors and concludes with a student production of "Madagascar, A Musical Adventure, JR" on the Bankhead stage. A new Television Production camp through Giraffe Space has also been added to a summer lineup that includes the following:
The return of Livermore Shakespeare Festival's acting camp

Derik Nelson & Family's music workshop for teens

Creative writing

Art Camp at the Bothwell
More About the Program
What exactly can your child expect? Well, students will learn vocal technique, basic dance vocabulary, and storytelling skills as they prepare and rehearse for the fully produced student musical production August 9th and 10th. These aren't the only areas of focus, though. For example, students learn how to support one another on and off the stage. Your son or daughter will also further develop their creative thinking and problem-solving skills, as well as increase self-confidence. Believe it or not, BACT has already reached more than 110,000 children and adults throughout the Bay Area. It's our hope that the program will have a similarly positive impact on those in Livermore in 2018.
Let's dive into what's new for this year's program. The weeklong production camp at Giraffe Space teaches media skills such as writing and camera techniques, live-cam production and on-air performance and will end in a 30-minute television talk show. The LVPAC is excited to welcome back the trio of Derik, Riana, and Dalten Nelson to put on a music workshop for teens geared toward singing, songwriting, and performance skills. After the educational showcase on Friday, July 13th, the group will perform at the Bankhead Theater with their folk-pop music in a show that highlights their unique sibling harmonies.
Led by artists from Livermore Shakespeare Festival, "Some Have Greatness Thrust Upon Them" is designed to help students find their inner actor through theater games, improvisation, costume creation and rehearsals, ending in a student performance. The Bothwell, meanwhile, is home to a weeklong camp intended to enrich creative writing skills, as well as the popular summer art sessions which offer students the chance to explore media from watercolor and clay to fabrics and acrylic. Whether students are enrolled in a full or half-day camp, they will undoubtedly enjoy creating different projects each session. An artist's exhibit showcases completed works at the close of each week.
Livermore Valley Performing Arts Center – 2018 Summer Enrichment Programs
Event: TV Production Camp
Location: Giraffe Space
Dates: June 11-15, June 18-22
Ages: Grades 6-12
Event: Summer Art Camps
Location: Bothwell Art Center
Dates: June 18-22, June 25-29, July 30-Aug 3
Ages: 4-6 (half day), 7-10, and 8-17
Event: Creative Writing Camp
Location: Bothwell Arts Center
Dates: July 9-13
Ages: Grade 3-12
Event: Music Workshop with Derik Nelson and Family
Location:  Bankhead Theater
Dates:  July 9-13
Ages: Grade 6 – College
Event: Shakespeare "Some Have Greatness Thrust Upon Them"
Location: Bothwell Arts Center
Dates: July 16-27
Ages: 8-10 and 11-14
Event: Bay Area Children's Theatre Musical Theater Camp
Location: Bothwell Arts Center/Bankhead Theater
Dates: July 30 – August 10
Ages: Grades 2-8
Education Outreach at Our Center for Performing Arts
Here at the Livermore Valley Performing Arts Center, we want every student in the Tri-Valley area to have the chance to experience the arts. Whether it's the Bay Area Children's Theatre or a free family event, it's our hope that your son or daughter is able to tap into their creativity. For years, we have made it a priority to subsidize $17 student tickets for all LVPAC Presents performances. It's important to know that portions of these activities are underwritten by generous contributions and matching gifts to our education fund.
Is your child interested in attending BACT this summer? Click here for information regarding specific fees, registration, and other program information. There are a limited number of scholarships available through the LVPAC Education Fund.
Contact us today.