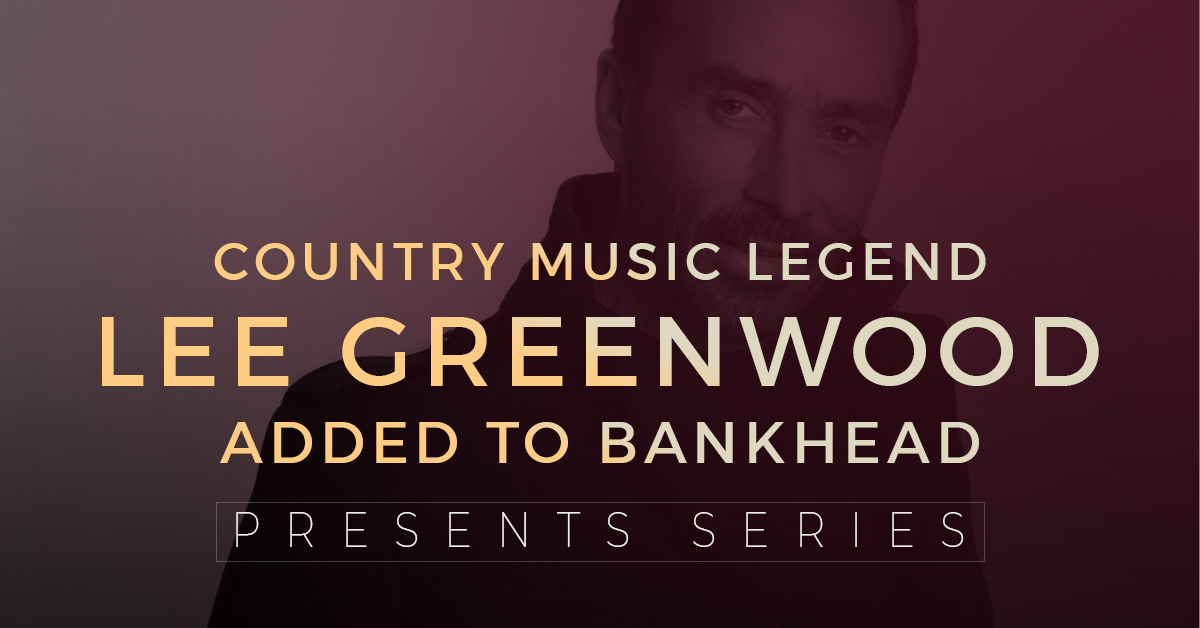 The Livermore Valley Performing Arts Center recently announced the addition of six shows and a community concert to the Bankhead Presents summer lineup, doubling the number of performances offered at the theater between June and August. Let's take a look at the performers, including country music legend Lee Greenwood.
Lee Greenwood
Grammy Award winner Lee Greenwood will deliver a patriotic finish to Independence Day week with his iconic "God Bless the U.S.A." Originally released and successful in 1984, Greenwood's hit became popular again during the Gulf War and after the September 11, 2001 attacks. At one point, "God Bless the U.S.A." reached No. 16 on the Billboard Hot 100. It remains the only song in any genre to reach the top fop five on singles charts three different times. Of course, Greenwood has seen plenty of success outside "God Bless the U.S.A." He has charted seven No. 1 hits in his illustrious career: "Somebody's Gonna Love You," "Going, Going, Gone," "Dixie Road," "I Don't Mind the Thorns (If You're the Rose)," "Don't Underestimate My Love For You," "Hearts Aren't Made to Break (They're Made to Love)," and "Mornin' Ride." Greenwood's 1983 single "I.O.U." also ranked as a top five hit on the adult contemporary charts.
Lee Greenwood will be performing Friday, July 6th at 8 p.m. The LVPAC member pre-sale is currently in progress. Note that tickets go on sale to the public May 3rd.
The New Christy Minstrels
Authentic American music continues through the summer with the addition of the New Christy Minstrels' folk music returning in late July. Founded by Randy Sparks in 1961, the group recorded over 20 albums and had several hits such as "Green, Green," "Saturday Night," and "This Land is Your Land." The group's debut album, Presenting the New Christy Minstrels, won a Grammy Award and sat on the Billboard charts for two years.
The New Christy Minstrels will be performing Friday, July 27th at 8 p.m.
Asleep at the Wheel
This American country music group has been there and done that, earning nine Grammy awards, releasing more than 25 albums, and filling venues of all sizes. Asleep at the Wheel's toe-tapping music and rich harmonies are certain to captivate the Bankhead audience for the fifth time. Those attending should expect a night of fun alongside the legendary kings of western swing.
Asleep at the Wheel will be performing Monday, August 20th at 7:30 p.m.
Cirquantique
Montreal-based artistic collective Cirquantique will be making their first appearance at the Bankhead in June. Audience members will be treated to their dazzling cabaret burlesque show "Bang! Bang!" The talented cast evokes the Prohibition era through music, animation, scenery, and costume design. Take a step back in time to the Roaring Twenties and immerse yourself in a world of sensational physical and visual art. Prepare yourself for a combination of cabaret, burlesque, circus, aerial and trapeze dance, all while entering a world where speakeasies, bootlegging, and the black market play major roles in society.
Cirquantique will be performing Tuesday, June 5th at 7:30 p.m.
Better Than Ezra
Popular 1980s alternative rock band Better Than Ezra will also be making their first appearance at our performing arts center in Livermore. The group is best known for their 1993 platinum album Deluxe and the 1995 single "Good," which reached No. 1 on the Hot Modern Rock Tracks charts. Coming out of New Orleans in the early 1990s, the group's music reached new heights when Taylor Swift covered their track "Breathless" and their song "Juicy" was licensed to Desperate Housewives.
In August, the Bankhead will host a community concert featuring local rock band LunaFish. Together with guest artists and friends, LunaFish will fill the stage in "Psychedelic Summer" with hit music from the sixties and seventies.
The additional new shows double the already announced Summer series which includes Rita Coolidge, Shawn Colvin, Rockapella touring with The Company Men, blues-rock band Indigenous, smooth jazz master Keiko Matsui, as well as Derik Nelson & Family. The series closes with a night of laughter featuring the Southern Fried Chicks on their "Cage-Free Comedy Tour."
From live music to comedy, the Livermore Valley Performing Arts Center has you covered. Get your tickets today before they're gone.