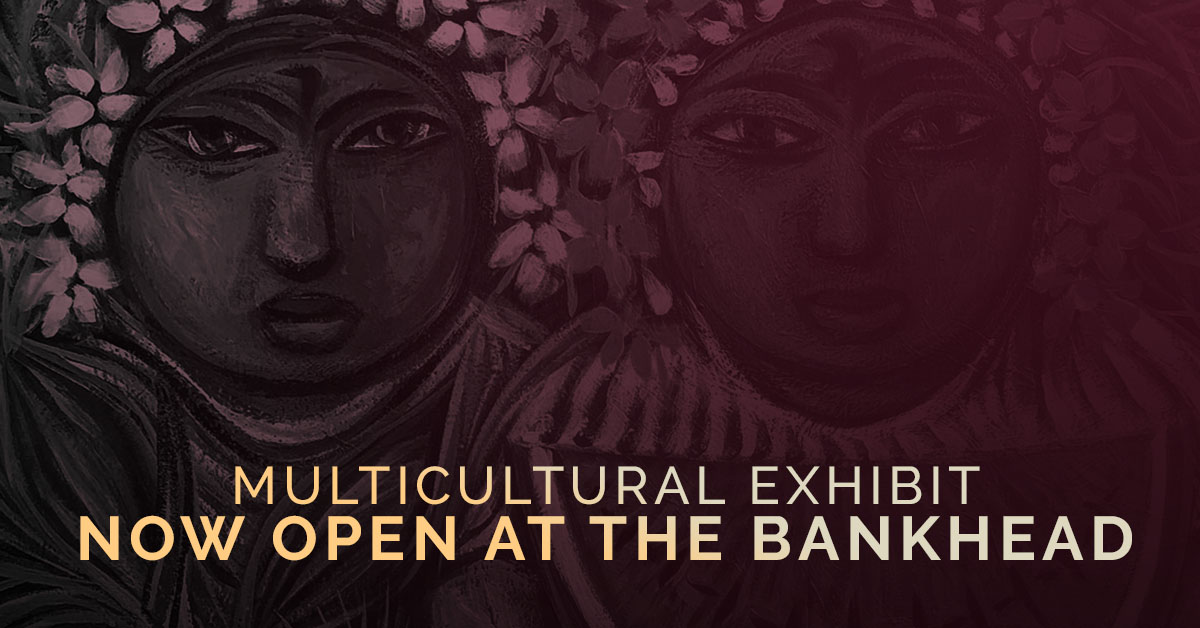 The Livermore Valley Performing Arts Center is proud to announce the opening of "Seen/Hear: A Multicultural Exhibit Celebrating Heritage" at the Bankhead Theater Gallery. This one-of-a-kind gallery will showcase works of art representing Native American, Hispanic, and African cultures. The exhibit, which opened June 27, will remain on display for two months and feature the works of seven artists: John Balloue, Harry Fonseca, Daniel Camacho, Francisco Franco, Fortune Sitole, Wawi Amasha, and Nana-Dictta Graves.
About the artists
Balloue, a Bay Area native, said that he finds in his art a way to understand, honor, and keep alive his Cherokee heritage. Not only that, but Balloue has the freedom to add vibrant color and his own contemporary style.
Fonseca's early pieces reflected the creation myth of the Nisenan Maidu people. His subsequent works have highlighted other iconic images of Native American culture, influenced by basketry designs and dance regalia.
An art teacher at the elementary and middle school levels in Oakland, Camacho promotes awareness of Mexican and Latino culture through his artwork, as well as his active involvement with community groups. After witnessing the 9/11 attacks in New York, Franco found healing in artwork that builds on the Day of the Dead traditions of his heritage.
Sitole, a self-taught artist, uses a variety of materials to recreate and preserve visions of everyday life in the townships of South Africa. Amasha folds her culture into every aspect of her colorful, but wearable art, helping her serve as a cultural ambassador for Kenya and all of Africa. Last but certainly not least is Dictta Graves, who brings glorious images of everyday items into visionary micro-mosaic works of fine art, inspired by her African heritage.
The exhibit
"Seen/Hear" will be on display in the Bankhead Theater Gallery through August 27. Note that a reception for the artists will be held Saturday, July 14 from 1 to 3 p.m, providing an opportunity to admire the works and meet some of the artists. Those in attendance will be treated to music and dance demonstrations by Cheza Nami and Livermore's American Indian Center, as well as light appetizers.
The exhibit is free of charge and open to the public. The Gallery, located in the lobby of the Bankhead Theater at 2400 First Street, is open Monday through Wednesday from 1 to 4 p.m. and by appointment.
Here at the Livermore Valley Performing Arts Center, we make it a point to honor the rich cultural heritage in the local community. Throughout the year, the Bankhead holds free family-oriented events where you can share traditions of music, dance, art, crafts, and food. Scheduled for the coming year is Native American Day (Sep. 21), Taste of Africa (Oct. 6), Filipino Barrio Fiesta (Oct. 7), Diwali Festival of Lights (Nov. 2), and Lunar New Year (Feb. 10).
Our staff is more than happy to answer any questions you may have regarding this exhibit. We hope to see you and the rest of your family at the "Seen/Hear" exhibit!