The Choir of Man
Sun, February 17 @ 3:00 pm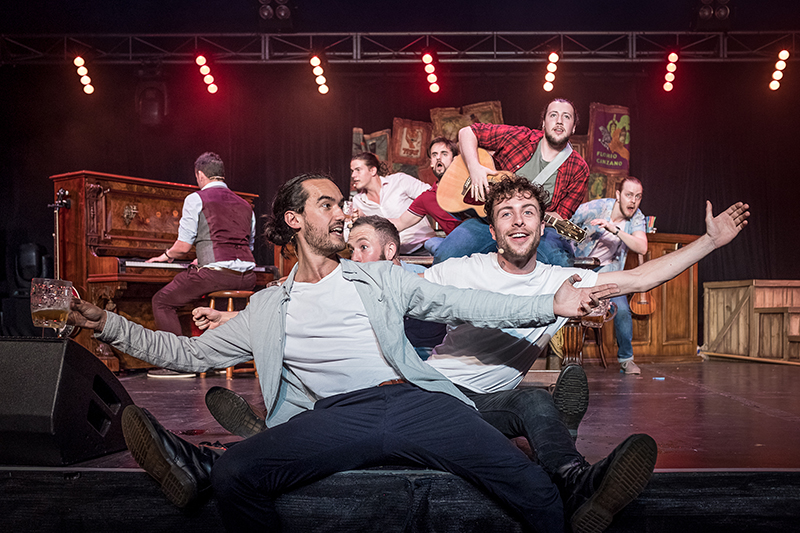 The Best Singing, Dancing, Pub Show Ever!
It's a party. It's a concert. It's a pint-filled good time set in a real working pub that combines hair-raising harmonies, high-energy dance, and live percussion with foot-stomping choreography. The runaway hit of numerous international music festivals, the nine members of the Choir of Man sing and dance their way through everything from favorite sing-along classics to classic rock, all while pulling pints and inviting the audience to get up close and personal with the show. Featuring the music of Paul Simon, Adele, Queen, Guns n Roses and more, it's 90 minutes of indisputable joy… the ultimate feel-good show!
"Part Stomp, part boy band gig, part West End musical, the result is an exhilarating, eclectic mix of old classics and recent pop tunes, accompanied by high-octane choreography." – Scottish Daily Mail
"A feast for the senses, Choir of Man will have you dancing down the aisles" – Broadway Baby
"No matter how hard you look, you won't find a more joyful hour of entertainment." – Edinburgh Evening News
NOW BRING A FRIEND FOR TWICE THE FUN!
Buy one ticket, get one free. Use Code: BEER at checkout.
Related Events