Dance for a Difference
Event Navigation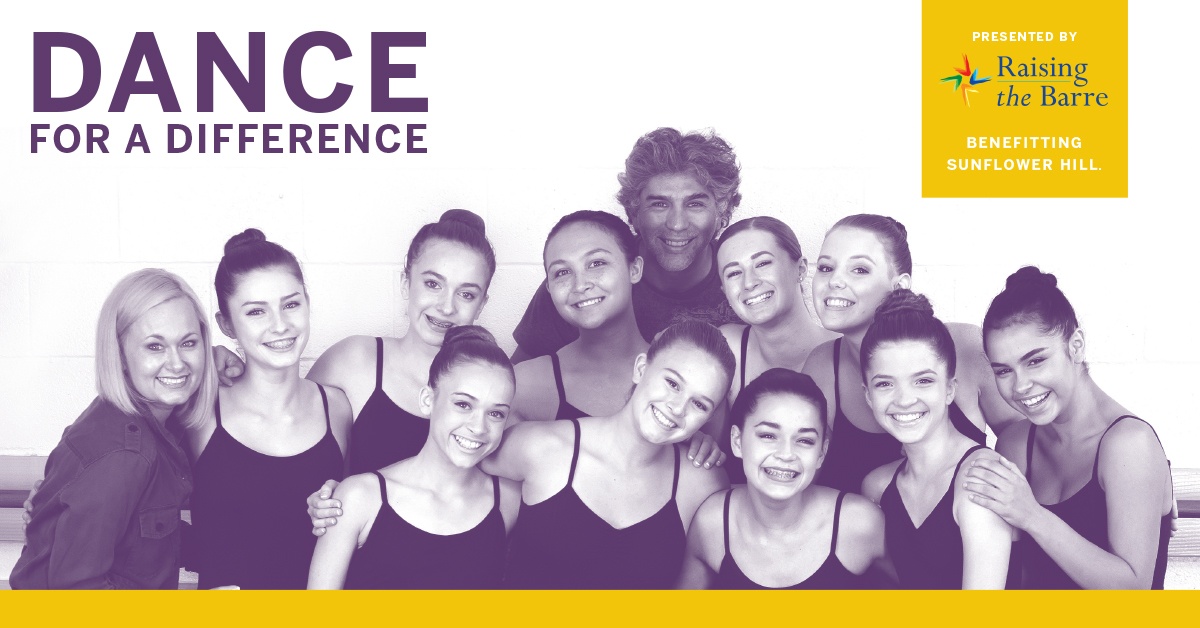 Dance for a Difference brings together the dancers from Raising the Barre, Tiffany's Dance Academy's Professional Division and Con Danza in a dance performance to benefit Sunflower Hill. Our evening of professional and student performances will include artistry from every corner of dance.  From Tap to Ballet Variations and Jazz to Contemporary – there will be something for everyone.
Raising the Barre was founded in 2013 by Tiffany Henderson with the goal to provide Middle and High School aged students the opportunity to change their world through dance.  The program is based on 4 pillars of Character and Service – Leadership, Responsibility, Compassion and Confidence. Along with participation in community service projects, the students also attend seminars on etiquette and public speaking.
ConDanza began in Stockholm, Sweden in 2005, officially moving operations to Tucson, Arizona in 2009; and now, expanding their work to Livermore.  Their mission is to advocate for the art form of dance.  In addition, they continue to build on their vision – to enrich the cultural and educational fabric of Livermore – by establishing a semi-professional and professional level dance company.  Here, young, local dancers collaborate with professional dancers, choreographers and dance educators from around the country, to share contemporary and classical dance within our community and beyond.
Tiffany's Dance Academy Professional Division was established in 2017 and aims to advance students' artistic development through advanced training in ballet, modern and jazz technique. The program is designed for high school aged students with a strong background in the three disciplines. Our emphasis is on strong technique as a base from which to build expansive movement qualities and confident performance.  All of this takes place in an environment that's exciting and inspiring to our dancers who improve not only technically but also grow artistically.