International Guitar Night
Fri, February 23 @ 8:00 pm
Event Navigation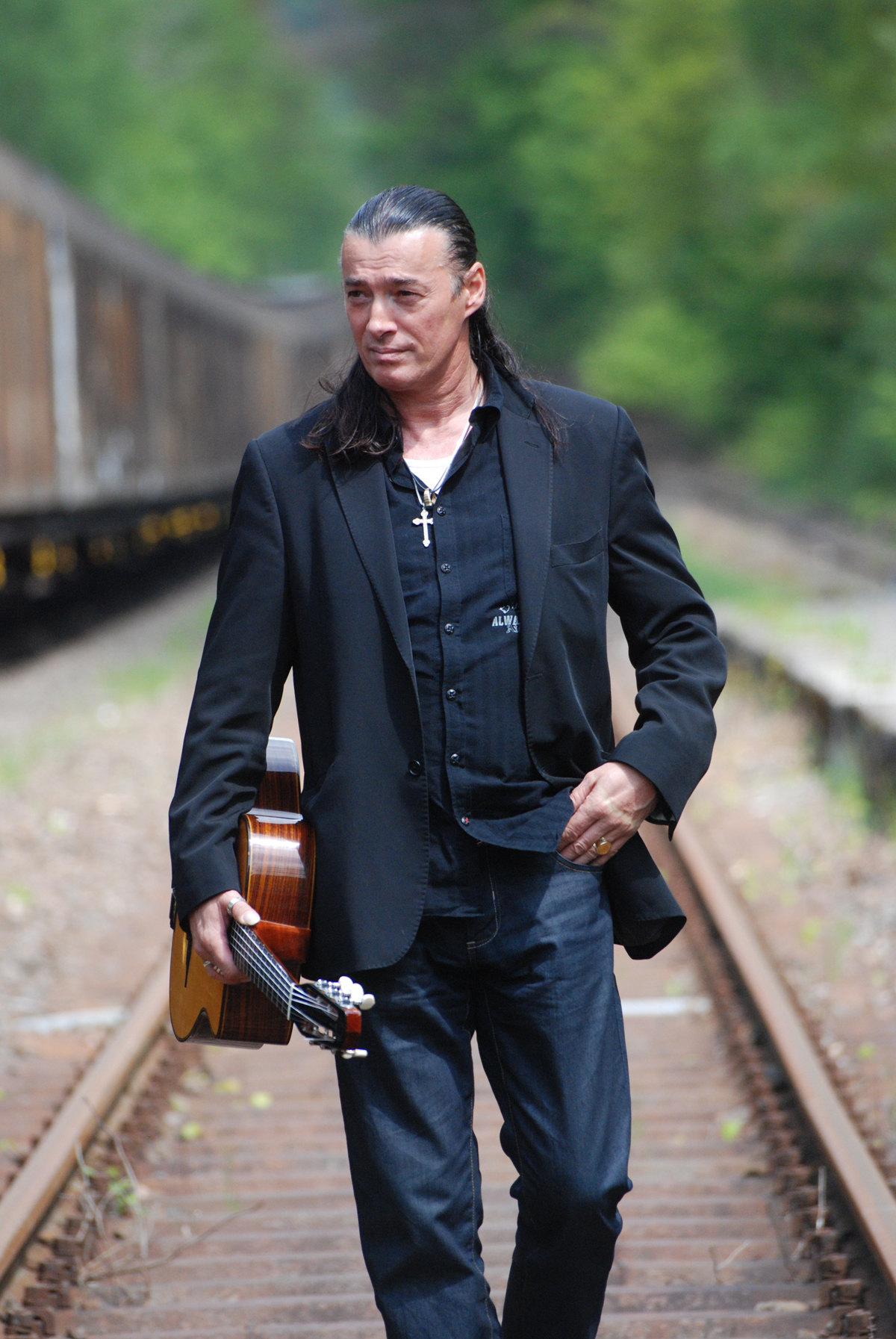 Global Greats of the Acoustic Guitar
Gypsy jazz legend Lulo Reinhardt returns as host for International Guitar Night. Founded by renowned Bay Area guitarist Brian Gore, IGN is now in its 18th year of touring. This unique and intimate annual event serves as a showcase for remarkable acoustic guitar talent from around the world. In 2018, IGN's artists are young Canadian contemporary sensation Calum Graham; Marek Pasieczny, Poland's innovative classical composer/performer, and award-winning American guitarist Michael Chapdelaine. All four will present their latest works then perform together, sharing musical ideas and exploring the diversity of the acoustic guitar world.
Lulo Reinhardt has built on his grand-uncle Django's legendary passionate style of Gypsy Jazz by introducing Latin rhythms. His interest in flamenco roots took him to southern Spain and to South America, where his fascination for Latin music found its way into his own unique swing-infused jazz style. He performed as a soloist on multiple IGN tours before taking on the role of artistic director, host and performing guitarist last year.
At just age 24, Calum Graham's smooth two-handed style has already earned him an enviable career. The Canadian guitarist and singer/songwriter has released five acclaimed albums, won major national music competitions, performed at the Olympic Games in both Vancouver and London, racked up millions of views on YouTube, and was recently named one of the top 30 guitarists in the world under 30 by Acoustic Guitar Magazine.
Award-winning guitarist and composer Dr. Marek Pasieczny earned three Master Degrees in music from the Royal Conservatoire of Scotland and "Karol Lipinski" Academy of Music in Poland. He received his PhD at Surrey University (UK) where he lectures in composition and orchestration. In addition to extensivesolo performance credits, he has collaborated or composed with renowned guitarists and orchestras worldwide.
Among his many honors, Michael Chapdelaine is the only guitarist ever to win First Prize in the world's top competitions in both the classical and fingerstyle genres. His performances, played on both steel string and classical guitars, cover a range of musical styles from blues to Bach, country to R&B. The expressiveness of his technique and his talent for composition illuminate his original musical portraits and landscapes.