New Years Eve Celebration at the Bankhead
Mon, December 31, 2018 @ 8:00 pm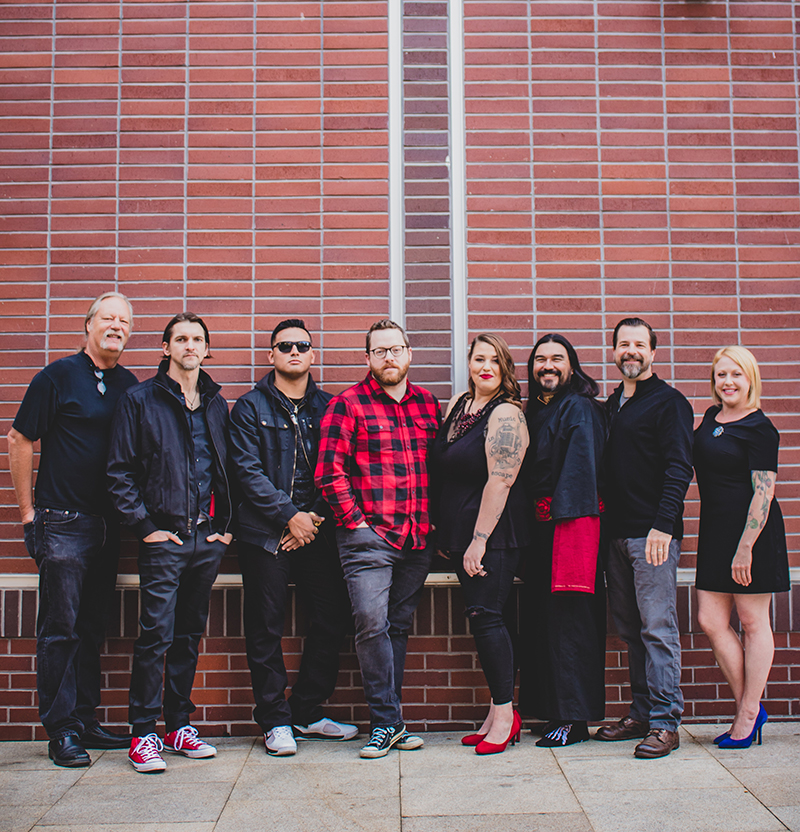 Join in a lively annual celebration sure to entertain and get everyone ready for 2019! Enjoy a great show with Nomad Hustle in the theater followed by complimentary sparkling wine and coffee, as well as a delicious dessert buffet in the lobby before heading out to ring in the new year.
How to describe NOMAD HUSTLE? A melting pot of sound and soul, the band brings together powerful vocals and a rich acoustic instrumentation on music that ranges from Americana soul to rich jazz notes.  Or in the words of lead vocalist and songwriter, Meshach Jackson:
"From New York and the middle of nowhere; from El Salvador and the Deep South; from the homemaker and the homeless; a disparate selection of wanderers, thinkers, and schemers found themselves in the same place, at the same time, and in the same state of readiness. Now, after many trials, many fires, and many more trails to walk, the road calls again. Only this time, the call is met in unison. No single explorer setting out to find greener pasture alone. This time, a tribe of woven souls rises together, and sets out a wider path. This time, as Nomad Hustle.
From the sunny valleys of Livermore, California, a new band is formed by lead vocalists and songwriters Meshach Jackson & Anna Steiger. Drawing inspiration from Meshach's years of writing and producing, and Anna's classical, jazz, and soul background. With a backing band made up of the percussion of Albert Robles & Carlos Ventura, guitar by Jeremy "Grampa" Malson, and multi-instrumentalist Mike Scott."

Joined on New Year's Eve by talented guest artists, Meredith McHenry, Mark Clarin, and more, you won't want to miss hearing Nomad Hustle's show!
VIP Package $100 (includes ticket to show). 
The After Party Count Down is limited to 50 guests — Buy now and bring friends!
Before the show come backstage for a meet and greet with the artists including light appetizers. After the show, take your VIP ticket and head over to the separate After Party Count Down with live music, an exciting raffle, food, drinks and fun, before heading home with a gift bag to commemorate your evening.
Top of page photo by Andrew Edwards
Related Events