R. Carlos Nakai, William Eaton and Will Clipman
Thu, September 21, 2017 @ 7:30 pm
Event Navigation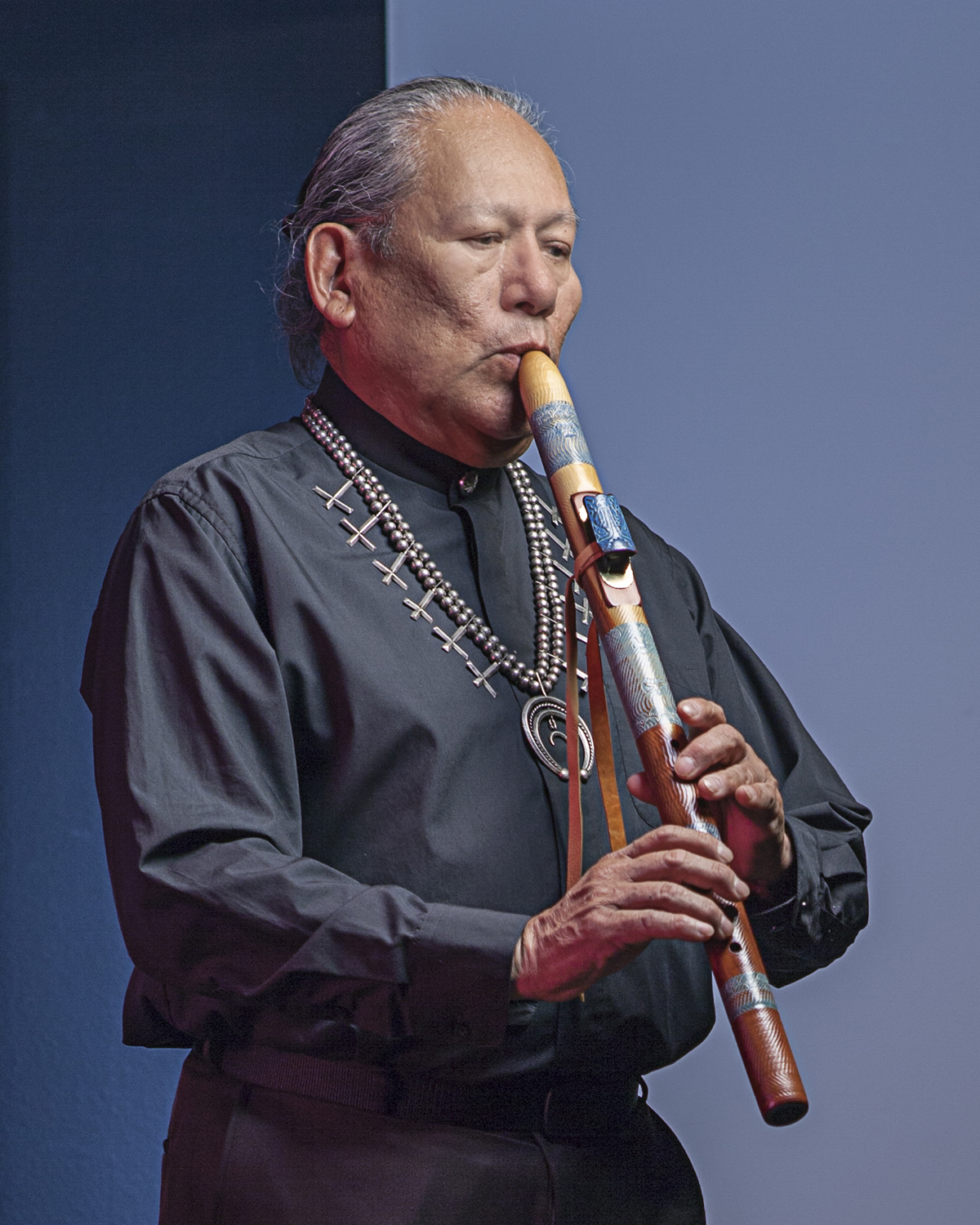 Native American Flute Pioneer
Of Navajo-Ute heritage, R. Carlos Nakai is the world's premier performer of the Native American flute. Originally trained in classical trumpet and music theory, Nakai was given a traditional cedar wood flute as a gift and challenged to see what he could do with it.
Since he began playing the traditional Native American flute in the early 1980s, Nakai has released more than 50 albums including "Canyon Trilogy,"which went platinum, the first for a Native American artist performing traditional solo flute music. In addition to traditional Native American music, he has also explored new age, world-beat jazz and classical styles. Nakai's cross-cultural collaborations have included an album with the Wind Travelin' Band, a Japanese folk ensemble, and Tibetan flutist and singer Nawang Khechog. In addition to guitarist William Eaton and percussionist Will Clipman, with whom he is currently on tour, he has worked with flutist Paul Horn, composers James DeMars and Phillip Glass and several symphony orchestras.
The recipient of numerous Grammy Award nominations and other awards, Nakai's career has been shaped by a desire to communicate a sense of Native American culture and society that transcends the common stereotypes presented in mass media.
Related Events