Upcoming Events
April 2017
Authentic Spirit of the Scottish Highlands
Led by Alasdair Frasier, the powerful sound of dozens of fiddlers takes the stage backed by piano, drums and guitars in an exhilarating showcase of the rich and authentic music of the Scottish highlands.
Find out more »
May 2017
A Musical Force of Nature
Solo artist, vocalist for Pink Martini, former finalist on
Rock Star: Supernova
, Storm Large uses the power of her thrilling voice and immense creative talent to connect with audiences on a deep and emotional level.
Find out more »
Brian Shul
United States Air Force fighter pilot Brian Shul's aircraft was shot down during the Vietnam War. Unable to eject, he sustained major injuries and barely survived.
Find out more »
Join us for the 2017/18 LVPAC Presents Season Announcement Party. The evening will include a reception in the lobby with light appetizers and wine, followed by a program in the…
Find out more »
June 2017
Legendary Kings of Western Swing
For 40 years, Asleep at the Wheel has kept western swing music alive and kicking. With nine Grammy awards and more than 25 albums, they continue to thrill audiences with their toe-tapping, irresistible music.
Find out more »
Timeless Favorites from an Unforgettable Era
Stars of Broadway's smash hits
Jersey Boys
and
Motown: The Musical
trace the musical evolution of the doo wop sound, from classic street corner harmonies to the top of the radio charts both then and now.
Find out more »
July 2017
Fresh, Spontaneous Standup Comedy It's impossible to attend a Paula Poundstone performance without marveling at her ability to interact spontaneously with the crowd. Her wry observations spark impromptu dialogue…
Find out more »
Timeless Sound of Romance
A trip down memory lane with The Lettermen shows why their sweet harmonies and romantic sound on such hits as "The Way You Look Tonight" and "Put Your Head on my Shoulder" never go out of style.
Find out more »
Master Craftsman of Soulful Blues
Grammy Award-winning, Blues Hall of Fame guitarist Robert Cray blends his signature rock, rhythm and blues with smooth seductive vocals to express stories of love and loss in music that electrifies the heartstrings and captures the soul.
Find out more »
August 2017
Smooth Family Harmonies
On passionate interpretations of both original and cover songs, Derik Nelson and siblings, Riana and Dalton, offer perfectly blended harmonies with a jazz and folk infused sound that appeals to all ages.
Find out more »
American Folk Legends
Led by Randy Sparks, the New Christy Minstrels have offered a fresh folk sound since the 1960s with their lighthearted style, rich harmonies, and original, chart-topping hits such as "Green, Green" and "Today."
Find out more »
A Free Spirit in Contemporary Jazz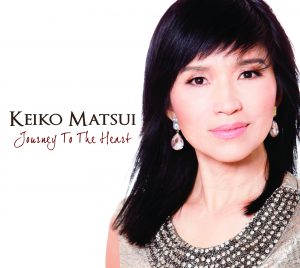 Japanese-born pianist and composer Keiko Matsui has become an icon in contemporary smooth jazz reaching virtually every corner of the globe over the past 25 years. A consummate artist freely at home in any musical context, her original compositions transcend boundaries, blending a rich and diverse melting pot of musical influences that include jazz, classical, rock, blues, and world music. Matsui's timeless, passionate and emotional melodies speak a universally appealing language to listeners worldwide.
Find out more »
September 2017
11th Season Opening Gala Featuring The Indigo Girls With the Livermore-Amador Symphony Saturday, September 9, 2017 at 6pm Member Tickets on Sale • March 31 Public Tickets on Sale •…
Find out more »
+ Export Events