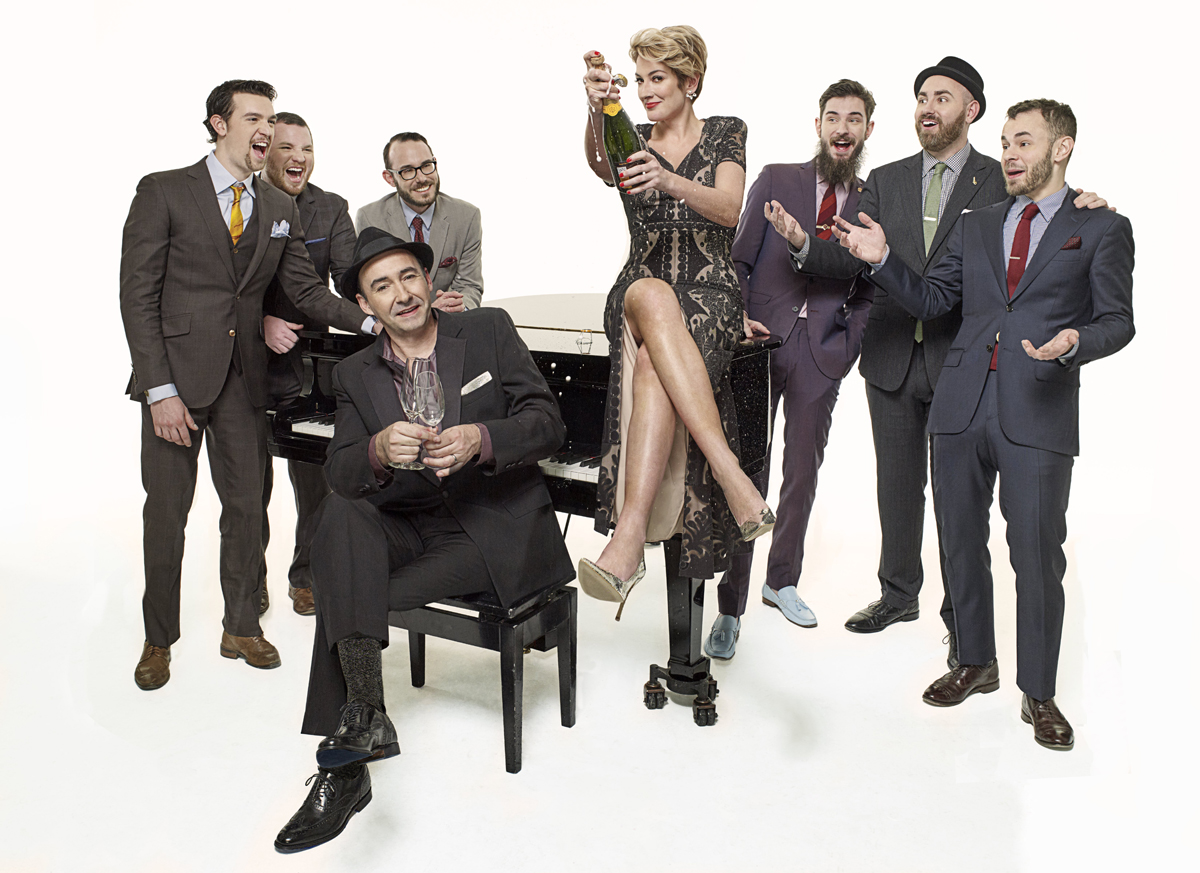 "French Fries and Champagne"
Fueled by the belief that classic jazz feeds the heart and soul, the Hot Sardines are on a mission to make old sounds new again and prove that joyful music can bring people together in a disconnected world.
It was a great American success story worthy of the cinema: a born-and-bred NYC actor meets a Parisian-born writer at an open jazz jam, and before you could say "Bourbon Street Parade," the Hot Sardines were bringing their contagious brand of joy to audiences worldwide.  The band's powerhouse musicians deliver brassy horn arrangements and rollicking piano melodies, with vocals from a chanteuse who transports listeners to a different era with the mere lilt of her voice plus their very own tap dancer. The Hot Sardines' captivating, vibrant "hot jazz" tosses a bit of glamour, a little grit and a lot of passion into early American jazz, topped off by a mischievous twist of French culture.
In the two years since they last appeared at the Bankhead, the Hot Sardines have been featured at the Newport Jazz Festival and the Montreal Jazz Festival, and have sold out venues from New York to London. Their recently released third album, French Fries & Champagne, combines covers and originals as they effortlessly channel New York speakeasies, Parisian cabarets and New Orleans jazz halls.