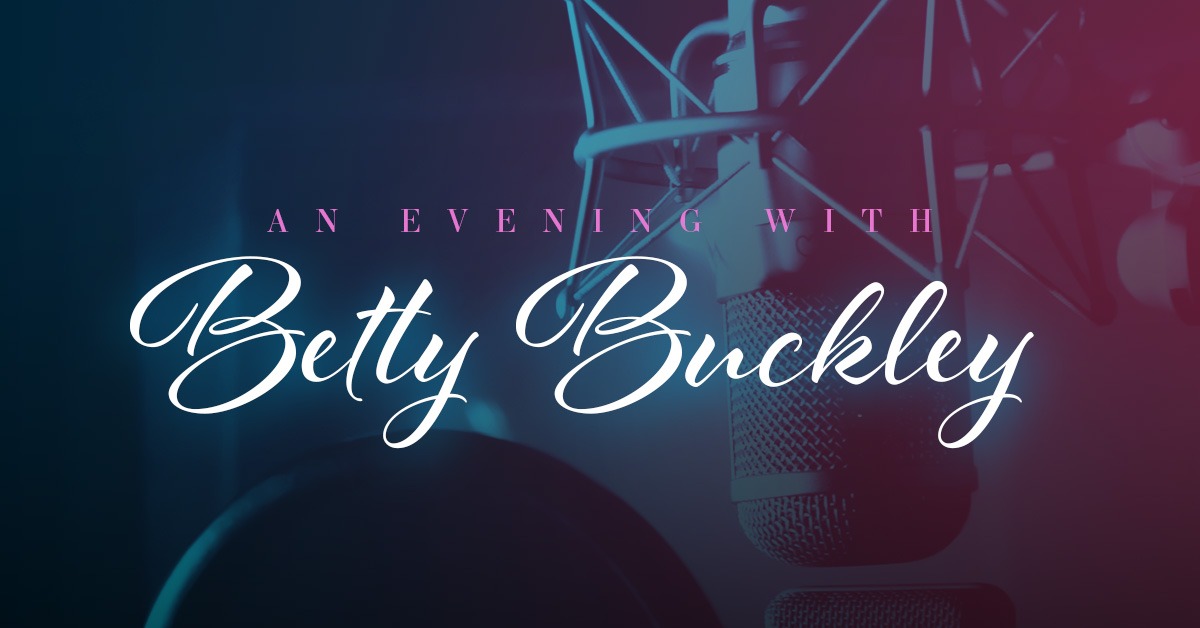 Few on Broadway are more respected than Betty Buckley, who has won fans worldwide for her performances on stage, film, and television.

Buckley fell in love with musical theater as a child and chose to leave for New York once receiving her journalism degree from Texas Christian. The next year, she made her Broadway debut creating the role of Martha Jefferson in the musical 1776. Buckley's career took off from there. You may remember her from her role as the gym teacher Ms. Collins in the 1976 film Carrie. Buckley received a Tony Award nomination for the 1997 musical Triumph of Love, as well as Grammy Award nominations for The Diaries of Adam and Eve in 1999 and Stars and the Moon: Live at the Donmar in 2001.
Possibly best known for playing the original glamor cat Grizabella in Andrew Lloyd Weber's Cats on Broadway, Buckley is also familiar to audiences as the beloved stepmom Abby on television's Eight is Enough. Most recently, she completed M. Night Shyamalan's new film Split.
Over the years, the 69-year-old Buckley has released more than a dozen albums, with the most recent being Ghostlight. This one, which will be the focal point of her appearance at the Bankhead Theater, was titled after the old theatrical tradition of leaving one light bulb in the theater to "keep the ghosts company." Buckley's producer and longstanding friend T Bone Burnett described this album's sound and style as "haunting" and "timeless." Listeners can tune into Buckley's take on popular songs such as "Body and Soul" and "Blue Skies," as well as tunes "This Nearly Was Mine" and "Come to Me, Bend to Me."
Buckley has received recognition throughout her career. For example, she was named the recipient of the Legend of Cabaret Award in 2004. Buckley was also inducted into the Texas Film Hall of Fame in 2007 and the American Theater Hall of Fame in 2012.
Even today, many still refer to Buckley as the "Voice of Broadway" because of the luminous nature of her voice. It can be heard in Grizabella's iconic ballad "Memory." All of us at the Livermore Valley Performing Arts Center are excited to welcome Buckley, along with jazz pianist Christian Jacob. Attendees can look forward to a special night of Broadway music and more to the Bankhead stage.
Playbill calls the performance "Moving, funny, thrilling and all-around entertaining …. Each song is treated as if it were a play unto itself, and everything she touched was as powerful vocally as it was emotionally."
Variety, meanwhile, describes Buckley as "A consummate storyteller, drawing from the landscape of life a broad and captivating perspective of celestial imagery….Buckley sang with persuasive crystalline textures…caressed melody and lyrics with phrasing that was both descriptively telling and braced by subtle allure."
An Evening with Betty Buckley will be held Friday, March 3 at 8 p.m. Seating prices range from $80-$100.
Whether you're looking to enjoy live music or an incredible play, be sure to check out LVPAC.