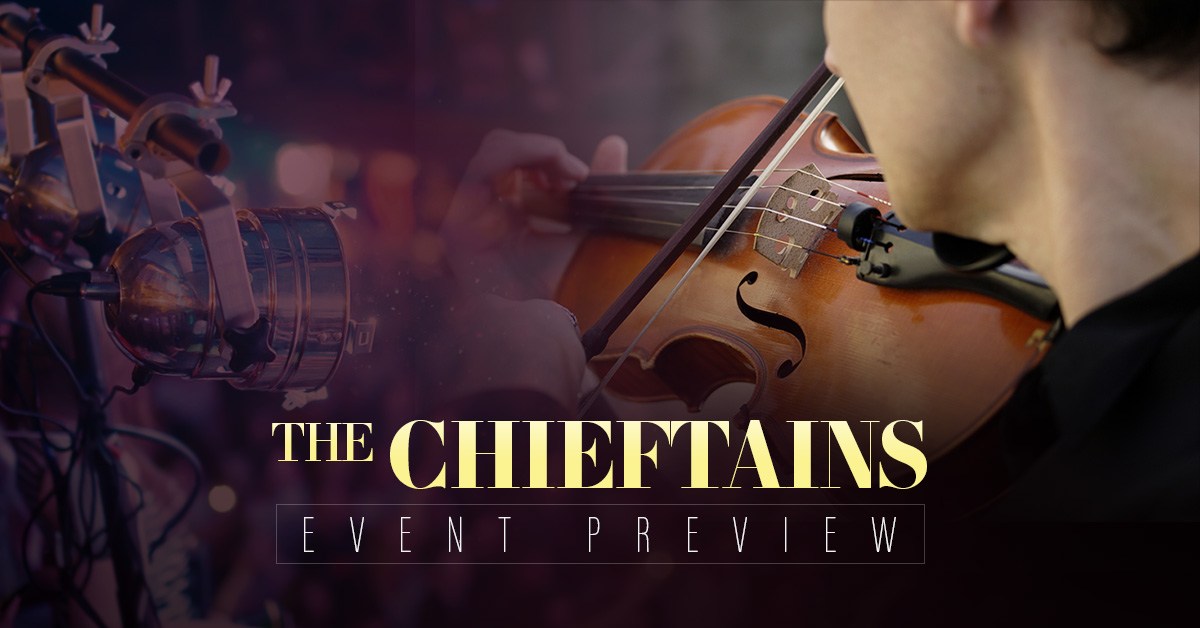 In a matter of weeks, the Livermore Performing Arts Center in will be hosting The Chieftains, a six-time Grammy Award-winning Irish band. The Chieftains have earned global acclaim for reinventing the traditional Irish sound.

The group formed in Dublin in November of 1962 by Paddy Moloney, Sean Potts, and Michael Tubridy. Their sound is largely built almost entirely around instrumental and uilleann pipes. The Chieftains are widely regarded as having helped take Irish music across the world to the next level.
At a young age, Moloney had a sense of the sound he wanted to create – a new and unique combination of instruments. The band's first followers were pure folk music fans, however, the range and variation of their music quickly captured a much broader audience.
It wasn't until the 1970s that the group achieved success in Ireland and the United Kingdom. They started to gain traction in the United States the following year. Then, in 1975, The Chieftains enjoyed more mainstream attention when they worked on the Academy Award-winning soundtrack to Stanley Kubrick's film Barry Lyndon.
Over the next several decades, The Chieftains continued to release successful records, while their work with Van Morrison in 1988 resulted in the album Irish Heartbeat. They would go on to collaborate with many other well-known musicians and singers, such as Luciano Pavarotti, the Rolling Stones, Roger Daltrey, Mick Jagger, Tom Jones, Ziggy Marley, Elvis Costello, Sting, and Madonna. In addition to their Grammys, The Chieftains were also given a Lifetime Achievement Award at the BBC Radio 2 Folk Awards in 2002. Eight years later, The Chieftains' music soared out of this world when NASA astronaut Cady Coleman brought their music to the International Space Station. They celebrated their 50th anniversary with the release of their record Voice of Ages.
The Chieftains, who will celebrate 55 years in November, remain loyal to their roots. That being said, they aren't afraid to shock the purists and stretch boundaries. Not to mention, the group has a unique ability to play in a variety of environments, from spontaneous Irish sessions to headlining a concert at Carnegie Hall.
Notable Performances
The Chieftains played in a concert for Pope John Paul II, before an audience of more than one million people in 1979 in Dublin's Phoenix Park. Four years later, they became the first western musical group to perform with the Chinese Broadcasting Art Group in a concert on the Great Wall of China.
Most recently in 2011, they performed at another concert in Dublin, this one attended by President Mary McAleese and Queen Elizabeth II of Britain during her first official trip to Ireland.  
Their original sound is instantly recognizable and remains as fresh and relevant today as when they had their first rehearsals at Moloney's house.
The Chieftains will be making their appearance at LVPAC Friday, Feb. 17 at 8 p.m. It can be the perfect Valentine's Day gift for you and your sweetheart.
For the best live music, buy concert tickets at LVPAC.