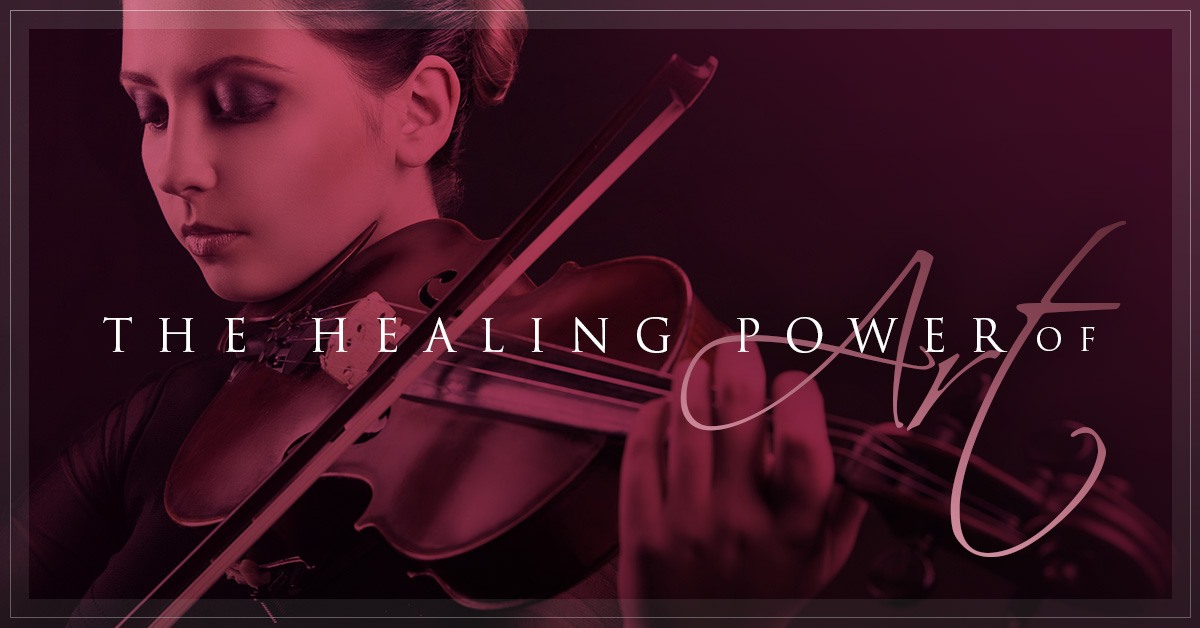 When we experience grief, it's incredibly difficult to try to make sense of our lives. It's why using the gifts of art, music, and all creative expression can help open up opportunities for growth. Here are five things you can do to heal your grief through creative expression.
Give Yourself Permission to Float
There's no question that getting quality nutrition, sleep, and support top the list when it comes to getting through a difficult time. But keep in mind that a grieving period is also a good time to be forgiving of yourself when you just want to do nothing. Maybe it's sleeping more than normal, having ice cream for dinner one night, or even just saying to outside help so that you can be alone. Believe it or not, there's power in floating in terms of cultivating creativity.
Push Some Color Around
It's ok to feel like you're checked out when grieving. But you might want to consider something as simple as coloring just because of how soothing and helpful it can be as you unplug from the intensity of your feelings. Since coloring isn't goal-oriented, it makes for a relaxing activity during a time of grief. There's no need to worry either if you happen to cry right in the middle of it. When you look back on those pages, you'll probably realize that they were essential to your healing.
Make a Sound
Music can be an amazing vehicle to help you work through the great sweeps of emotional shifts you might experience following the passing of a loved one. Whether it's playing music or coming up with your own song lyrics, this type of art may enable you to believe that we can remain connected to our departed loved ones. It won't take long for you to realize the healing power in music. Songwriting and music may be your most successful therapy for shifting despair, anger, and other grief out of your body.
Make a Move
Grief can leave us feeling locked in such a deep sadness that it seems like all we want to do is sleep, rest, or sit still. Everyone's grieving process is different, but consider that dancing can help you feel different and lighter in spirit. Not a dancer? By just getting outside for a while, you will see the beauty and creativity of nature. A deeper appreciation of nature can also help you feel more connected to your loved one.
Make Some Notes
Writing is yet another way to let the power of creativity come into your life. The challenge in this is just writing and nothing else. Don't worry about editing, grammar, or other things that you may think of when putting pen to paper. Writing for just ten minutes a day can help you make noticeable strides in your grieving process. With a journal, you can even look back and see how far you came. Try to start with one of these beginnings:
Today I feel…

I remember…

I'm so grateful for…
For more on "Art Heals the Heart," check out this Liv On blog by Beth Nielsen Chapman.
If you are interested in attending one of our upcoming events, click here to see the event calendar for the Livermore Valley Performing Arts Center.