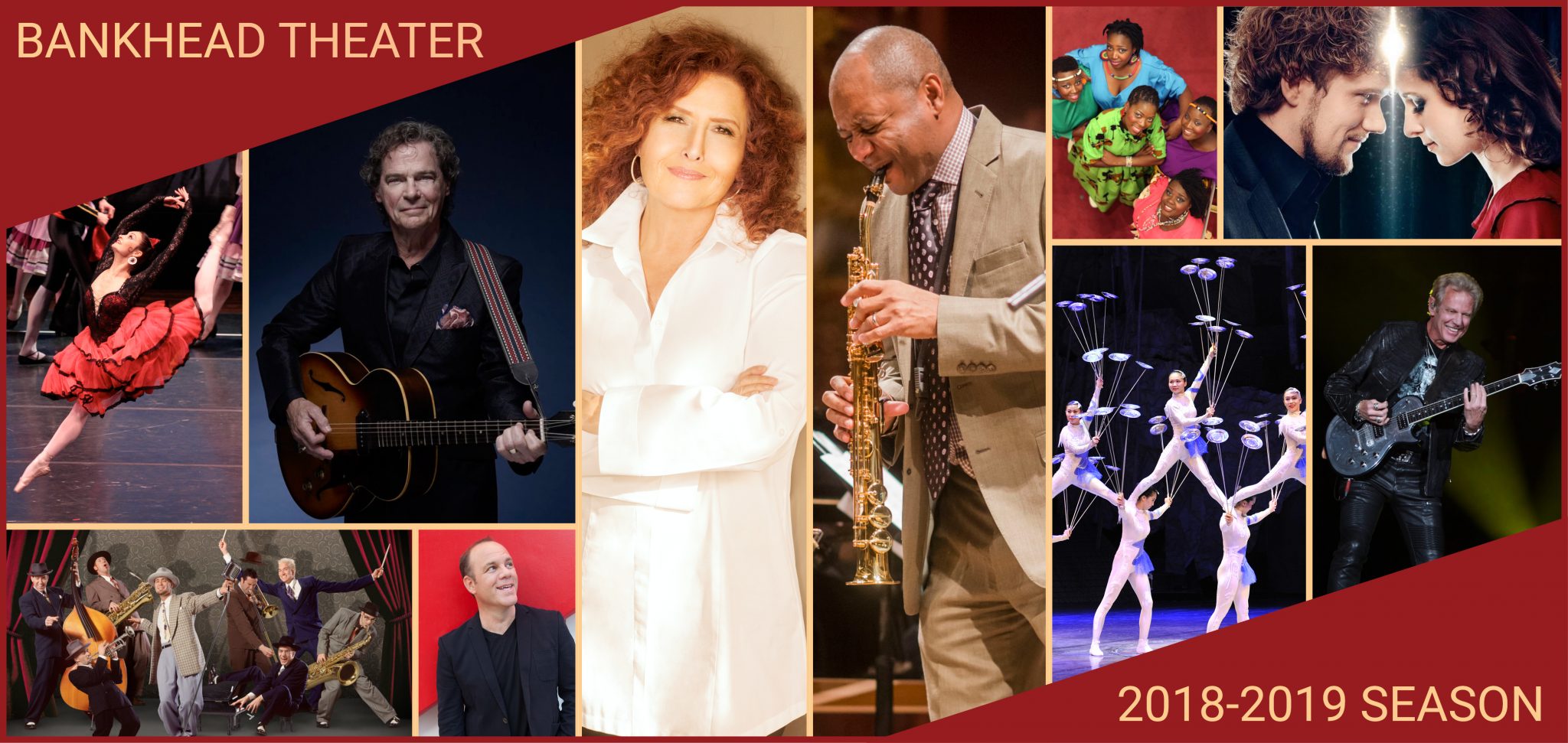 Artists (clockwise from upper left):  Russian National Ballet, BJ Thomas, Melissa Manchester, Branford Marsalis, Nobuntu, The Clairvoyants, Don Felder, The Chinese Acrobats, Tom Papa, Big Bad Voodoo Daddy.  
Tickets for some shows are already moving fast … Don't miss this chance to get the best seats!
SEE THE ENTIRE LIST, THEN BUY YOUR TICKETS NOW!
MEMBERS receive 10% off single tickets or 15% off five or more shows.
Membership starts at just $125. Click HERE to become a member today!
The 2018-2019 season at the Bankhead Theater are now on sale! Located at the heart of downtown Livermore, the Bankhead will welcome a range of artists from all musical genres, as well as comedy, dance, theater, and other performing arts.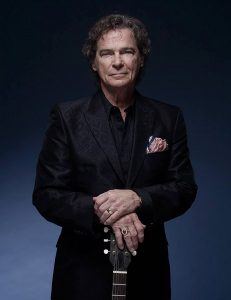 The season officially begins on Saturday evening, September 8, 2018 at the Brilliance at the Bankhead Gala featuring Grammy Hall of Fame legend BJ Thomas accompanied by the Livermore-Amador Symphony. The festive fundraising event begins on the plaza with a dinner reception and full bar, and continues inside before the concert with live and silent auctions.
Other notable highlights among the nearly 40 events scheduled through May 2019 are acclaimed artists such as jazz great Branford Marsalis, rock guitarist Don Felder, and singer/songwriters Jim Messina and Melissa Manchester, all of whom will make their first appearance in Livermore.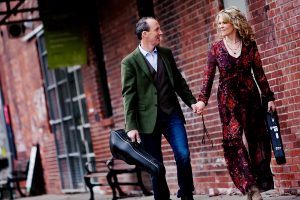 BJ Thomas on Sep 8
Natalie MacMaster and Donnell Leahy on Feb 27
Returning favorites include comedian Tom Papa, fiddle master Natalie MacMaster, and Big Bad Voodoo Daddy with their infectious feel-good swing sound. Music of all genres as well as comedy, theater and dance are well represented, including a first visit to the Bankhead by renowned all-male comic ballet company Les Ballets Trockadero de Monte Carlo.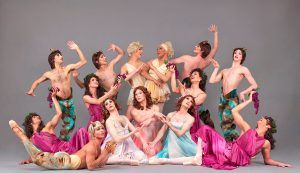 Les Ballets Trockadero de Monte Carlo on Jan 31
In addition, the Bankhead will take the opportunity this season to present some excitingly different performances including The Clairvoyants, whose mind-blowing, mind-reading talents stunned the audience on "America's Got Talent" in 2016, Cirque Éloize "Saloon", a musical acrobatic adventure of the wild, wild West, and the visually-spectacular combination of dance moves, compelling rhythms, and lighting effects that tell the story of "Currents" by Mayumana. Chicago's remarkable Mariachi Herencia de Mexico, the first youth mariachi band ever nominated for a Latin Grammy, will appear in October on their first national tour.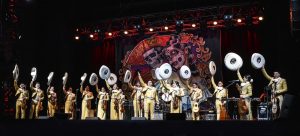 Mariachi Herencia de Mexico on Oct 27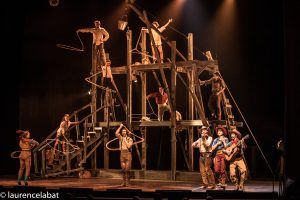 Cirque Eloize "Saloon" on Mar 21
Executive Director Scott Kenison emphasized Livermore Valley Performing Arts Center's commitment to making entertainment accessible to all audiences. Starting this summer and extending through the upcoming season, a new $20 seating level has been introduced for every single Bankhead Presents show. While quantities are limited, Kenison hopes the opportunity to enjoy great artists at an affordable price will allow everyone in the community to be touched by the performing arts. Tickets also priced at $20 for students and active military personnel are available year round.
Family-friendly events bring the arts to all ages from the dazzlingly athletic feats of The New Chinese Acrobats to Chris Perondi's Stunt Dog Experience, the original "all-dogs, all-fun" show. Family Films, "E.T. the Extra-Terrestrial," "The Princess Bride," and "Honey, I Shrunk the Kids," are being screened at the Bankhead this summer, and the popular Classic Film Musicals, complete with newsreel and cartoons of the era, will return in the fall with "On The Town," "Showboat" and "Meet Me in St. Louis."
The Bankhead has established itself as a popular venue for comedy and a number of events will keep audiences laughing. This season a comic approach to nearly every holiday is offered from The Reduced Shakespeare Company's "The Ultimate Christmas Show (abridged)," and Second City's Valentine-themed "It's Not You, It's Me," to Late Nite Catechism's "Will My Bunny Go To Heaven?"  Comedy and drama will merge in a single performance of L.A. Theatre Works' powerful production of "Steel Magnolias" in October.
In addition to Bankhead Presents shows, the Resident Companies of the Bankhead – Del Valle Fine Arts, Livermore-Amador Symphony, Livermore Valley Opera, Pacific Chamber Orchestra, Rae Dorough Speakers Series, Tri-Valley Repertory Theatre, and Valley Dance Theatre – offer nearly 50 performances and events of their own during the season.
The 2018-2019 Season at the Bankhead opens at the end of the previously announced Summer Series which features more than a dozen shows including country music legend Lee Greenwood, blues-rock band Indigenous with Chris Duarte, and the return of western swing greats Asleep at the Wheel.
The more the merrier!  With such a great line-up,
you'll want to join us at the Bankhead often.
Buy tickets for any FIVE shows
at the same time and receive a 10% discount.*
 * Members receive a 15% discount on five or more shows. If you're a member login here. If you're not a member, consider joining today — there's never been a better time!   In addition to supporting the arts, you'll be among the first to hear about any new shows and you'll receive 10% off single tickets for Bankhead Presents shows all year (Resident Company and Rental Company shows are not eligible.) Other benefits are available at higher levels. New members under the age of 35 can join at the new 35MM level for just $50.