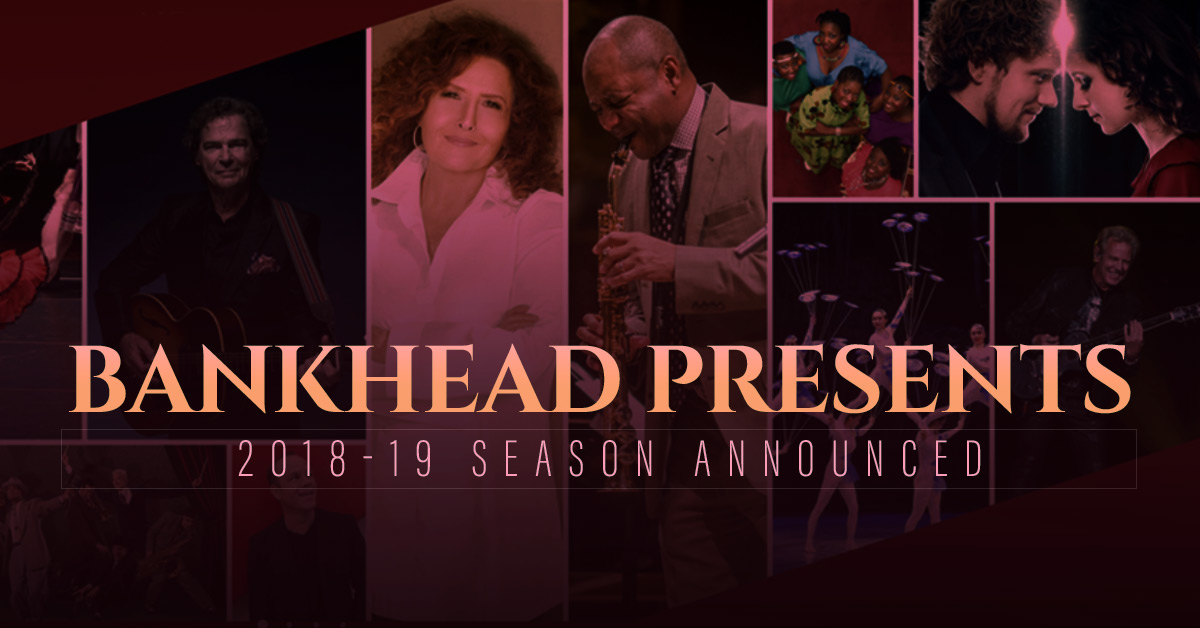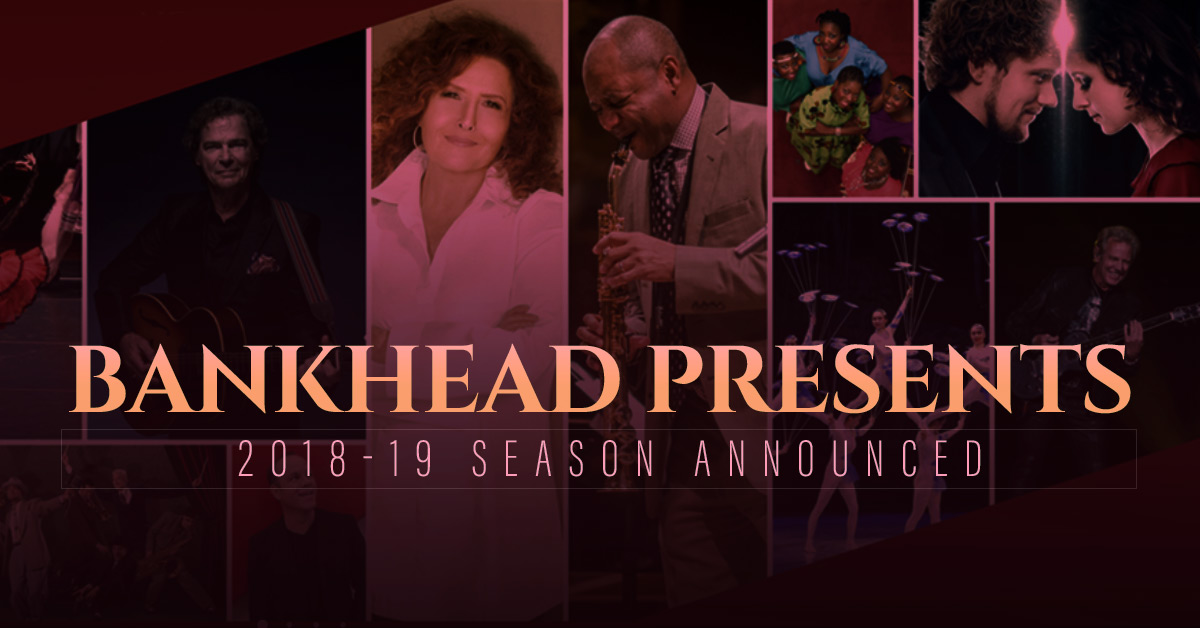 In just a few short months, the 2018-19 Bankhead Presents season officially begins. We will kick things off with the Brilliance at the Bankhead Gala with Grammy Hall of Fame legend BJ Thomas. Among the nearly 40 events that are scheduled through May 2019 are acclaimed artists such as jazz great Branford Marsalis, rock guitarist Don Felder, and singer/songwriters Jim Messina and Melissa Manchester, all of whom will make their first appearance in Livermore.
The Livermore Valley Performing Arts Center is proud to welcome back audience favorite including comedian Tom Papa, fiddle virtuoso Natalie MacMaster, and Big Bad Voodoo Daddy with their infectious feel-good swing sound. We will have music for everyone's tastes as well as comedy, theater, and dance performances. Please note that tickets for all shows go on sale to the public beginning June 13th.
Excitingly different performances
Ready for some new and unique performances at the Bankhead Theater? Here are a few that hopefully pique your interest:
The Clairvoyants

– This group of mind-blowing, mind-reading talents stunned the audience on "America's Got Talent" in 2016.

Cirque Éloize "Saloon"

– This is a musical acrobatic adventure of the wild, wild West.

Mayumana

– You and your family will love the visually spectacular combination of dance moves, compelling rhythms, and lighting effects that tell the story of "Current."

Mariachi Herencia de Mexico

– Want to see the first youth mariachi band ever nominated for a Latin Grammy? Mariachi Herencia de Mexico will appear at the Bankhead in October on their first national tour.
More About Our Performing Arts Center
Executive Director Scott Kenison recently emphasized our commitment to making entertainment accessible to all audiences. Starting this summer and extending through the upcoming season, a new $20 seating level has been introduced for every single Bankhead Presents show. We hope the chance to enjoy great artists at an affordable price will allow everyone in the community to be impacted in a positive way.
Our performing arts center has established itself as a popular venue for comedy and a number of events that will keep audiences laughing. This season, a comic approach to nearly every holiday is offered from The Reduced Shakespeare Company's "The Ultimate Christmas Show" and Second City's Valentine-themed "It's Not You, It's Me" to Late Nite Catechism's "Will My Bunny Go to Heaven?" Comedy and drama will merge in a single performance of L.A. Theatre Works' powerful production of "Steel Magnolias" in October.
Keep in mind that LVPAC isn't limited to the Bankhead Presents series. The Resident Companies of the Bankhead, such as Del Valle Fine Arts, Tri-Valley Repertory Theatre, and Valley Dance Theatre, offer nearly 50 performances and events of their own during the season.
LVPAC members are eligible for priority ticket purchase now and receive a discount on Bankhead Presents shows year-round as well as other benefits. An introductory membership offer for just $99 runs through the end of May 2018 and a new 35MM membership level has recently been established for those under the age of 35 at a cost of just $55.
We look forward to seeing you for the Bankhead Presents series!