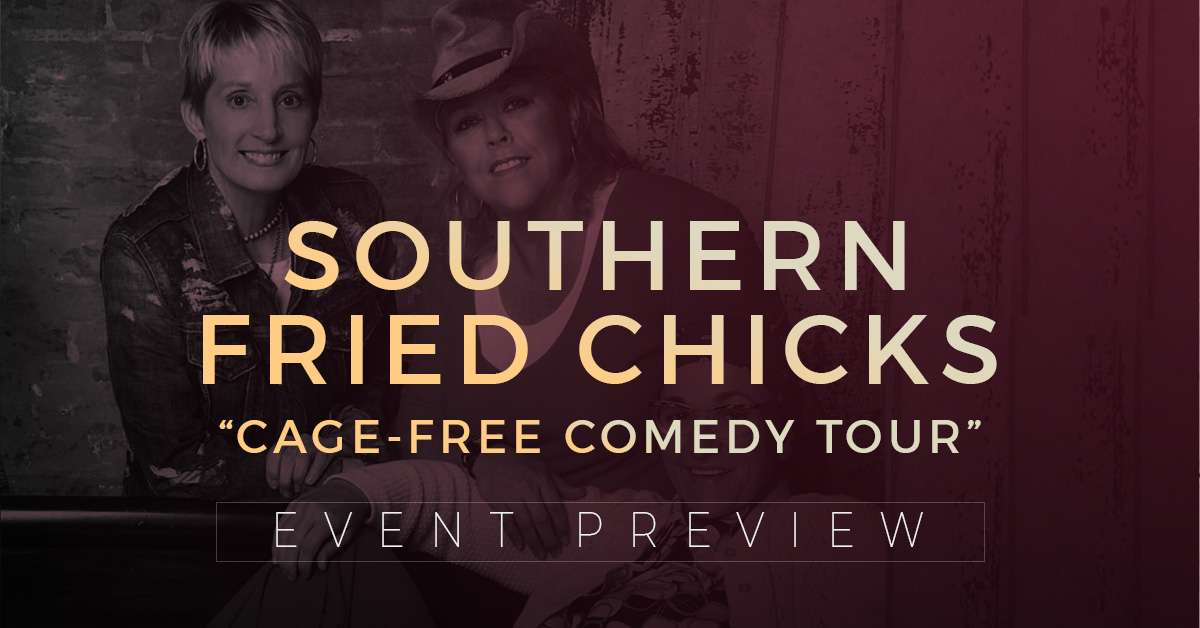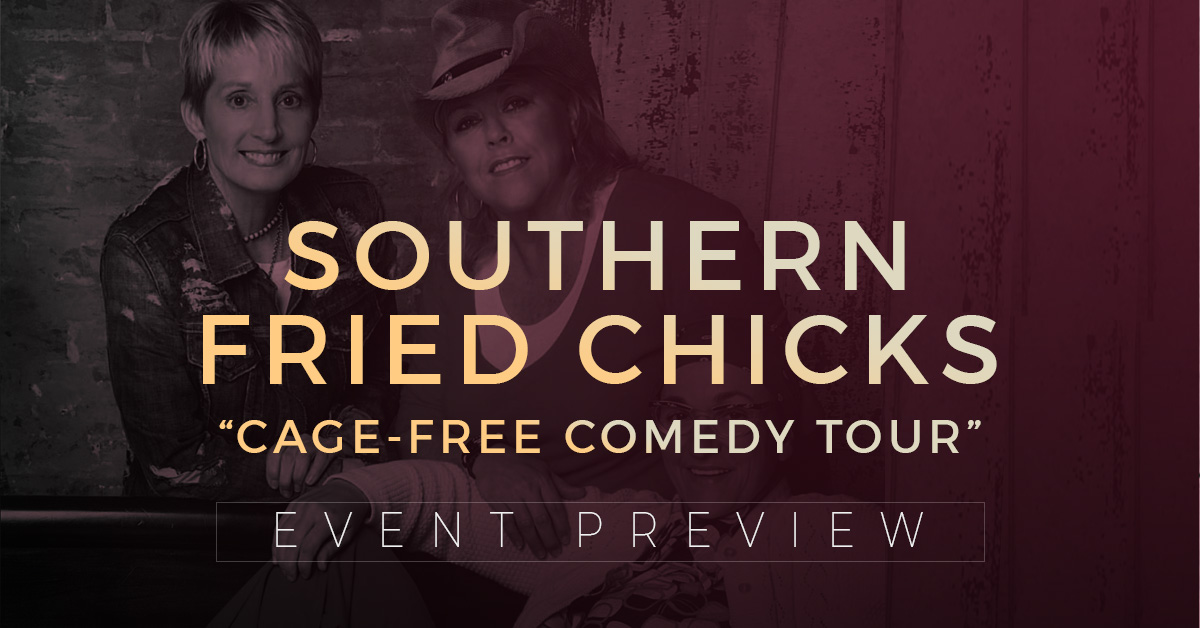 Three funny ladies known as the Southern Fried Chicks bust out of the hen house next month, arriving in Livermore for a night of fun with their new show called the "Cage-Free Comedy Tour!" This multimedia show consists of free-range comedy, stories, music, singing, and dancing. Keep reading if you're at all interested in "blue-collar comedy hour with better hair and bigger attitude."
Since they made their debut on Country Music Television, the Southern Fried Chicks have packed venues across the country, poking fun at life and love in the USA. Let's take a closer look at each of the chicks.
Etta May
Etta, once named the American Comedy Award's "Comic of the Year," has been described as "Minnie Pearl with a migraine." Not only is Etta a regular on CMT, but she's also been seen on "Oprah," "Comic Strip Live," and "Comedy Stage." Etta is even an audience favorite on XM/Sirius Radio Comedy Channels and the syndicated radio show "The Bob and Tom Show."
Karen Mills
Karen finds the funny in everyday life in a style that's clean, clever, and relatable. The Tennessee native is a regular on Sirius/XM Blue Collar Radio and Laugh USA. Known for her "Menopause Rap," a top download on iTunes and her "Hot Flash Mob" video on YouTube, she has toured with Joan Rivers, Ron White, and Jon Stewart.
Sonya White
Originally from Virginia and now a resident of Chicago, Sonya combines southern charm with big city street smarts to deliver dead-on impersonations and cartoon voices from the Cartoon Network. Sonya played a major role in "Girls Behaving Badly," "Comedy Spotlight," and "The U.S. Comedy Arts Festival." She has also appeared on "Nightshift" and "Big Brother Jake."
Comedy Shows in Livermore
The Southern Fried Chicks' "Cage-Free Comedy Tour" is just the start of a season filled with great opportunities to enjoy comedy at the Bankhead. The famed San Francisco Comedy Competition, known for helping launch the careers of such legends as Robin Williams, Dana Carvey, and Ellen DeGeneres, makes its annual semifinal circuit stop on September 21.
One of the top comedic voices in the country, Tom Papa makes a welcome return to Livermore on October 25. Then laugh through the holidays with Reduced Shakespeare Company's "Ultimate Christmas Show," the tongue-in-cheek post-Valentine's Day show "It's Not Your, It's Me" with Chicago's The Second City, and Late Night Catechism's Easter show, "Will My Bunny Go to Heaven?" The annual return of The Capitol Steps with their timely, razor-sharp political satire closes the season in May.
Stand-up comedy also lights up the Bothwell Arts Center with the return of last year's sold-out show "One Night, Three Women, Too Funny," starring local comedians Regina Stoops, Stacey Gustafson, and Margaret Zhao on September 29, 2018.
The performance
The Livermore Valley Performing Arts Center is excited to welcome the Southern Fried Chicks for one night only on Saturday, September 1 at 8 p.m. All tickets for this relaxed night of fun are just $40 with $20 tickets available for students and active military personnel.