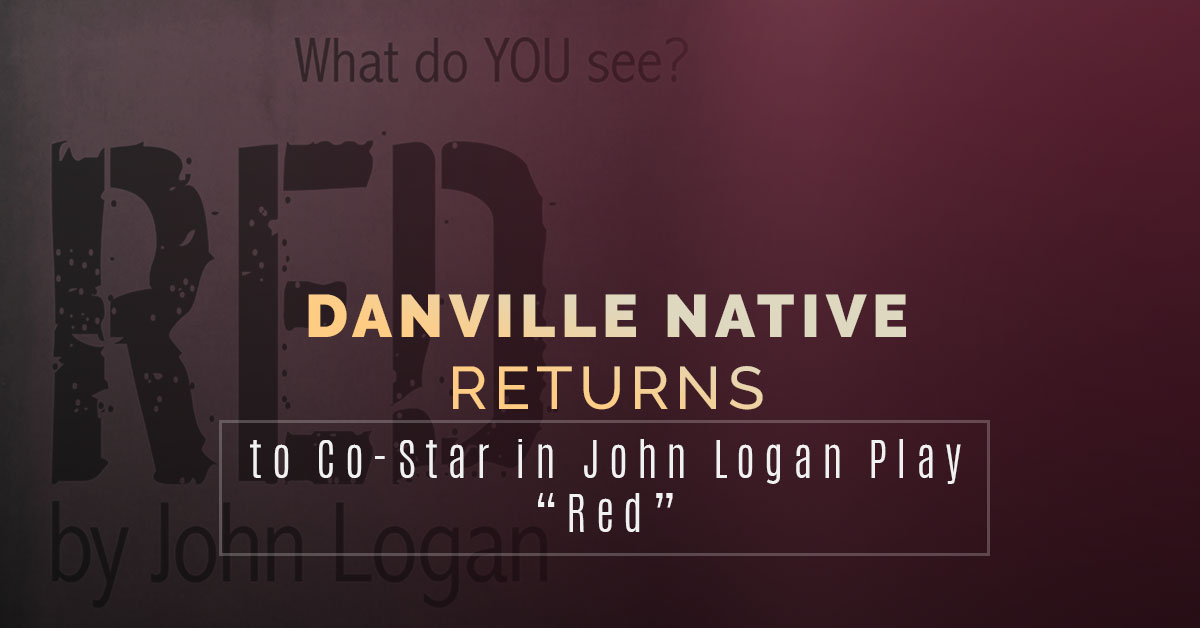 Rehearsals are underway for an intimate new production of "Red" by John Logan at the Bankhead Theater. The two-man play features Harvey T. Jordan as the abstract expressionist artist Mark Rothko and Michael McDonald as Rothko's assistant Ken. The production is directed by Misty Megia and produced by the Livermore Valley Performing Arts Center.
"Red" is the first show in a stage-on-stage setting at the Bankhead and opens for a five-performance run starting October 18.
About "Red"
Winner of the 2010 Tony Award, "Red" captures a pivotal period in Rothko's tumultuous career. The play provides a compelling view into the artist's mind as he ponders his artistic legacy, even as he works on a notable new commission. Set in the late 1950s, "Red" is based on a true event.
Rothko was asked to create a set of large murals for the new Four Seasons restaurant in New York. He hires a new assistant to help him, an aspiring artist eager to learn from a master but who also represents the emergence of a new generation in modern art. While they work side by side, the duo challenges each other over divergent styles, musical taste, attitude, and philosophies.
The play debuted in London before transferring to Broadway and has been seen in multiple productions, including an acclaimed recent revival in London's West End with Alfred Molina (Rothko) returning to the role he created in 2009. At the Bankhead, Henry Jordan will also be stepping back into Rothko's shoes. Jordan, who appeared in the role at Stage 3 in Sonora in 2012, has appeared in various roles at Steppenwolf Theatre Company and American Blues Theatre Company, among others.
The return of a Danville native
Michael McDonald returns to his East Bay roots to make his first appearance in the role of Ken. McDonald spent his early years in Danville and attended high school in San Francisco before heading to the University of Minnesota, where he participated in the actor training program as part of obtaining his BFA. Since then, McDonald has appeared off-Broadway in productions with The Acting Company, as well as Drury Lane Oakbrook and other regional theater companies.
McDonald is excited to star in a theater close to where he grew up, in a role he has looked for an opportunity to play ever since he first became aware of the play, not long it made its U.S. debut.
About Misty Megia
For more than two decades, Megia has worked as a director, choreographer, set designer, and performer throughout the Bay Area. Among her many directing and choreography credits are the 2015 Tri-Valley Repertory Theatre production of "The Pirates of Penzance" at the Bankhead, as well as "Evita," "The Drowsy Chaperone," "Cinderella," "Oklahoma," and 'Into the Woods." Megia has appeared on stage in such roles as Val in "A Chorus Line," Gloria Thorpe in "Damn Yankees," Lorraine in "42nd Street," and Virtue in "Anything Goes."
The performance
"Red" by John Logan runs each day from October 18-21, with two performances October 20. Sets for the production will be designed by Carol Edwards with lighting by Eric Johnson. Both actors and audiences will be positioned on stage for the performance, so seating is limited.
Tickets are just $33, with $13 tickets available for students and active military personnel, plus an additional $7 facility and handling fee.
Book yours today!