Both the Bothwell Arts Center and Bankhead Theater are operated by Livermore Valley Performing Arts Center and offer a wide-range of programs providing access to the arts for the Tri-Valley community and beyond.
Summer Enrichment Program 2019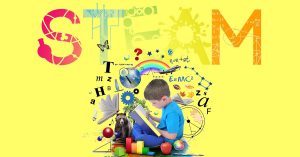 Whatever their age from pre-K to high school, these camps will light up your child's summer. They can create art, tell stories, bring out their inner actor, practice improv, write songs or learn about digital arts and animation, to have a fun and fascinating summer!
To enroll your child into our program, please submit your payment HERE.
Summer Art Camp
June 10-14 ,June 24-28 July 15-19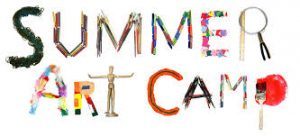 Ages 4-17
Time 10am – 4pm
$350
Register Here  
Need base scholarships available.Need
Call 925.447.2787 or agiancola@lvpac.org for more information
Summer art at the Bothwell is sure to be your child's summer highlight! These crazy creative art lessons are taught by professional artists at the Bothwell Arts enter. Each week has a different theme that involves many different media: watercolor, acrylic, collage, mixed media, clay, chalk, pencil. The older group will also use oils and spray paints, while the younger group work on craft projects. Multiple fun projects will be created: canvas, paper, sculptures, fabrics, murals, and more! Every Friday guests will be welcomed to an exhibit of completed works. Summer time fun for serious students as well as budding artists. Supplies and  snacks are provided.
______
Creative Writing  Workshop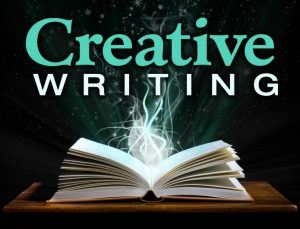 July 8-12
Ages 8-17
Time –
$175
Introduce genre, literary terms, and forms • Identify and write a variety of sentences, experimenting with tenses and perspectives • Incorporate vocabulary words into writing • Generate ideas from life experience and personal interests • Analyze drafts to make changes and additions • Create a narrative arc, develop characters, build worlds • Share final drafts with an audience.
Need base scholarships available
Register Here call 925.447.2787 or agiancola@lvpac.org for more information
______
Graphic Design and Animated Short Film-making Workshop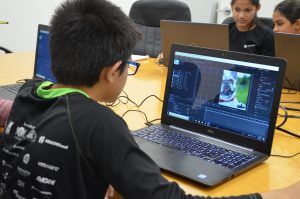 June 10-21 & July 22-26
Ages 10-18
Time – 9-Noon
Cost- $1000
$220 software included
Need base scholarships available
Register Here call 925.236.2576 or contact@bitsbytesandpixels.com for more information
Merge creativity and technical skills with this digital art course. Create animated gifs, add effects to photograph and make stunning computer generated graphics. Learn the tools, techniques, and fundamentals, behind good designs, and create your own eye-catching compositions. Learn from industry professionals, and use your design skills in everything from classroom presentation, mobile apps to social media.
______
Music Workshop with Derik Nelson and Family – Bankhead Theater
July 8-12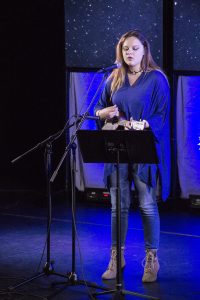 Age 11-18
Time – 10-4pm
Cost $500
Register Here  
Need base scholarships available.Need
Call 925.583-2312 or education@lvpac.org for more information
Derik Nelson & Family's signature sound features velvety three-part harmonies only a family can deliver. In a week-long workshop, Derik, Riana, and Dalten will work closely with students offering a priceless opportunity to build singing, songwriting, and performance techniques. At the end of the week, students will howcase their talents in a special concert for family and friends.
And Don't Miss the Show! Derik Nelson & Family take the stage Friday evening, July 13, with their own multi-media performance of acoustic jazz and folk-infused music.
______
Musical Theatre Camp with Bay Area Children's Theatre (BACT) – Beauty and the Beast Jr. – Bothwell Arts Center
June 17-28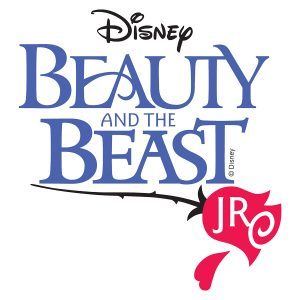 Age -7-14
Time – 9am-4pm
Cost – $725
Performances: June 27th and 28th at 7 pm
Performances will take place at the Bankhead Theatre, 2400 First Street Livermore, CA
Register Here  
Need base scholarships available.Need
Call 925.583-2312 or education@lvpac.org for more information

This fast-paced musical theatre camp takes students entering grades 2- 8 through daily fun and engaging rehearsals as they prepare for a fully-produced show. Working with a director, choreographer, and music director, campers learn vocal technique, basic dance vocabulary, and storytelling. Staff place an emphasis on building a strong ensemble who support each other on and off stage and use the craft of theatre to help campers build life skills such as creative thinking and problem-solving, empathy, and self-confidence.
______
At Livermore Valley Performing Arts Center, we strive to not only provide incredible entertainment but also…
In June we celebrated International Yoga day on the Bankhead Plaza.  LVPAC staff and friends…
How to Contribute
Help us share the performing arts with children. To learn more about these programs that support school and family performances and student tickets or to donate by phone or mail, please contact our development staff at 925-583-2305 or email us for assistance.
UPCOMING
JANGALA  – May 28
School Maintee Show –
Show 1 – 9:30 am- 10:15am (475 students)
Show 2 – 11:15 am- Noon  (475 students)
How to book you ticket – Please fill this FORM and our box office will issue you the tickets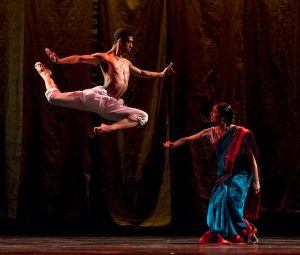 Jangala – a fusion of Bharatanatyam (Indian classical dance, which is 2000 year old form) and and modern ballet that tells stories taken from Kipling's Jungle Books. Jangala focuses on the tales that describe how the long-hunted Mowgli overcomes the power-hungry tiger Sher Kahn.  It will show case  to an all Indian music score from classical ragas to Bhangra pop
DELUX PUPPET- PETER PAN -June 2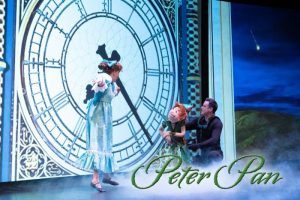 A beloved classic comes to life with remarkable puppetry, clever digital scenery and popular songs from the 50s, 60s, 70s and 80s, as the magical Peter Pan and Tinkerbell whisk Wendy off to Neverland. This fun musical adaptation for the whole family will teach children, "A brain filled with fear has little space for dreams!"
FESTIVAL OF SHORT PLAYS 2019 
May 24, May 25, May 26

Three student written and directed plays explore powerful subjects and showcase young talent. "My Baby Hasn't Come Home Yet" by Micaelan Schreckengost focuses on a young mother's struggle with her recent miscarriage and the toll it takes on her mental health. In "The Stress of Moving Day" by Sukhjanvir Grewal, a young woman encounters misfortune as her young son gets into a car accident and she discovers the infidelity of her husband. The play focuses on her struggle and her discussions with her therapist. "Tired Eyes" by Dylan Lucas takes place in the romantic '20's and displays the dramatic romance of Harvey and Charlotte, who's love is cut down by family crime.
DISNEY'S BEAUTY AND THE BEAST JR. – Bay Area Children's Theatre presents 
June 27 & June 28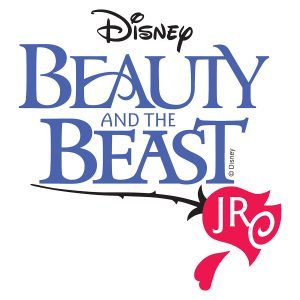 Based on the original Broadway production that ran for over thirteen years and was nominated for nine Tony Awards, and the Academy Award-winning motion picture, Disney's Beauty and the Beast JR. is a fantastic adaptation of the story of transformation and tolerance. Disney's Beauty and the Beast JR. features some of the most popular songs ever written by Alan Menken and the late Howard Ashman, along with new songs by Mr. Menken and Tim Rice.
DERIK NELSON & FAMILY
Fri, July 12 @ 8:00 pm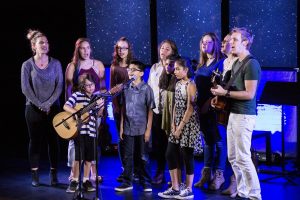 In the week leading up to the concert on July 12, Derik, Riana and Dalten will work work closely with students offering a priceless opportunity to build singing, songwriting, and performance techniques.  At the end of the week, students will showcase their talents in a performance for family and friends. This workshop is designed for teens through college age students.
LEARN MORE AND SIGN UP TODAY!
FOR GENERAL QUESTIONS, CONTACT 925.583.2312 OR EDUCATION@LVPAC.ORG
Theater Etiquette
How does a student know what is expected of him or her if that student has never before attended a live performance? To help answer that question and provide a road map for proper theatre etiquette, download this helpful guide.
Theater Etiquette PDF (English)
Etiqueta de Teatro PDF (Español)