Both the Bothwell Arts Center and Bankhead Theater are operated by Livermore Valley Performing Arts Center and offer a wide-range of programs providing access to the arts for the Tri-Valley community and beyond.
Summer Enrichment Program 2019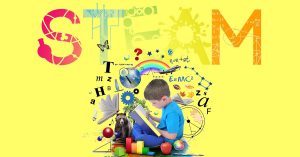 Whatever their age from pre-K to high school, these camps will light up your child's summer. They can create art, tell stories, bring out their inner actor, practice improv, write songs or learn about digital arts and animation, to have a fun and fascinating summer!
To enroll your child into our program, please submit your payment HERE.
Summer Art Camp
July 15-19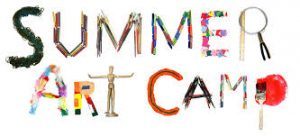 Ages 4-17
Time 10am – 4pm
$350
Register Here  
Need base scholarships available.Need
Call 925.447.2787 or agiancola@lvpac.org for more information
Summer art at the Bothwell is sure to be your child's summer highlight! These crazy creative art lessons are taught by professional artists at the Bothwell Arts enter. Each week has a different theme that involves many different media: watercolor, acrylic, collage, mixed media, clay, chalk, pencil. The older group will also use oils and spray paints, while the younger group work on craft projects. Multiple fun projects will be created: canvas, paper, sculptures, fabrics, murals, and more! Every Friday guests will be welcomed to an exhibit of completed works. Summer time fun for serious students as well as budding artists. Supplies and  snacks are provided.
______
Graphic Design and 3 D Animation Camp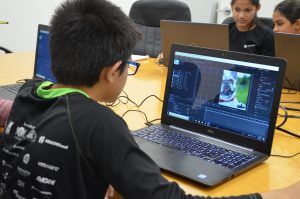 July 22-26
Ages 10-18
Time – 9-Noon, 1 – 4pm
Cost- $500-$1000
($220 software included)
Need base scholarships available
Register Here call 925.236.2576 or contact@bitsbytesandpixels.com for more information
Merge creativity and technical skills with this digital art course. Create animated gifs, add effects to photograph and make stunning computer generated graphics. Learn the tools, techniques, and fundamentals, behind good designs, and create your own eye-catching compositions. Learn from industry professionals, and use your design skills in everything from classroom presentation, mobile apps to social media.
______
At Livermore Valley Performing Arts Center, we strive to not only provide incredible entertainment but also…
In June we celebrated International Yoga day on the Bankhead Plaza.  LVPAC staff and friends…
How to Contribute
Help us share the performing arts with children. To learn more about these programs that support school and family performances and student tickets or to donate by phone or mail, please contact our development staff at 925-583-2305 or email us for assistance.
UPCOMING
Sunday at Hageman Ranch
Go Out Side and Play
August 24, 1-4pm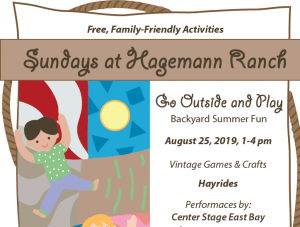 LEARN MORE AND SIGN UP TODAY!
FOR GENERAL QUESTIONS, CONTACT 925.583.2312 OR EDUCATION@LVPAC.ORG
Theater Etiquette
How does a student know what is expected of him or her if that student has never before attended a live performance? To help answer that question and provide a road map for proper theatre etiquette, download this helpful guide.
Theater Etiquette PDF (English)
Etiqueta de Teatro PDF (Español)