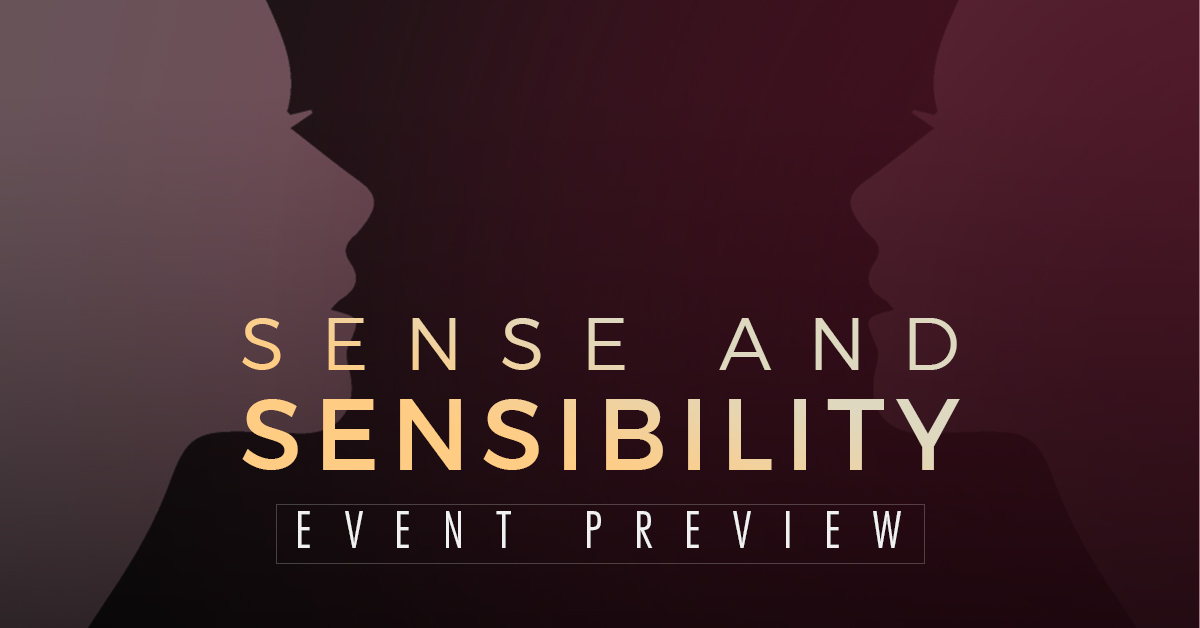 Jane Austen remains one of the most popular and beloved authors of all time. She wrote with insight and wit about her own 18th century English upper middle class. In "Sense and Sensibility," Austen describes the economic uncertainty created by the rules of male inheritance and the limited choices for women of the time. Based on one of her best novels, Aquila Theatre brings to life the story of the sisters' complex circumstances and their pursuit of eventual happiness. This one-of-a-kind production takes place March 22nd at the Bankhead Theater. Keep reading to learn more about the event and the Livermore Valley Performing Arts Center as a whole.


Let's take a closer look at the plot of "Sense and Sensibility." Basically, it revolves around the uncertainty brought about by the traditional practice of the first-born male inheriting the entire family fortune. As you might have guessed, this often left the rest of the family to fend for themselves. Women of the era didn't have much say about their future. Their choices were limited and dictated by circumstances beyond their control. Frankly, the best hope for a secure future was a profitable marriage. Austen's classic romantic comedy takes an inside look at the levelheaded, sensible Elinor and the hopelessly romantic Marianne. Along with their mother, the sisters are forced to leave their home and comfortable way of life soon after their father unexpectedly dies. The story is filled with hope, heartbreak, and unexpected twists as the characters struggle to find a new, successful future for themselves.
Now that you know a bit more about "Sense and Sensibility," it's important to understand Aquila Theatre. Based in New York, Aquila Theatre is critically acclaimed worldwide for skillful reinterpretations of classic plays in productions designed to captivate audiences. This particular version of "Sense and Sensibility" is directed by Desiree Sanchez and incorporates her unique use of space, movement, design, and sound. Take it from New York Theater Review, who describes the work of Sanchez as "polished and laser sharp. She gets the maximum amount of potential out of every stage moment and has exceptional attention to detail."
For nearly three decades, Aquila has made the live theater experience more accessible for all audiences. When artistic director Peter Meineck founded Aquila, he wanted to share a deeper understanding of the plays we all know and love. It was Meineck's hope that everyone could enjoy the ancient Greek dramas, the works of Shakespeare, and of course, new American classics. Members of Aquila Theatre tour on a regular basis and have been awarded for their creative, multidisciplinary, educational programs, and their outreach to underserved audiences in all sorts of communities. LVPAC is excited to partner with Aquila Theatre for what is expected to be an incredible performance.
The Performance
"Jane Austen: Sense and Sensibility" takes place Thursday, March 22nd at the Bankhead Theater. Ticket prices range from $40 to $80. Please note that the Livermore Valley Performing Arts Center offers discounted tickets for both students and active military personnel. We ask that you call or visit the box office to book these tickets.
The Bankhead Theater
The Bankhead Theater isn't your average performing arts center. Since 2007, the Bankhead has welcomed countless artists and audiences, bringing them together to share the rich experience of a live performance. Our center for performing arts is proud to put on more than 40 events throughout the year. We present just about every genre you can think of, from authentic western swing and the Great American Songbook to smooth jazz and classic rock. That said, the Bankhead is more than just a concert venue. We encourage you to bring the entire family for dance, acrobatics, theater, opera shows, and comedy performances.
We continuously strive to make the arts accessible and affordable for everyone. When you bring a group of 10 or more people, you can save 10 percent on select LVPAC shows. So the next time you think about going to the arts, be sure to invite your family, friends, business associates, or club members to a performance.
If you've never been to the Bankhead Theater in Livermore, now is the time. The venue provides a truly intimate experience for artists and audiences alike.
See our events calendar for upcoming performances.