LVO Benefit Dinner with Frederica von Strade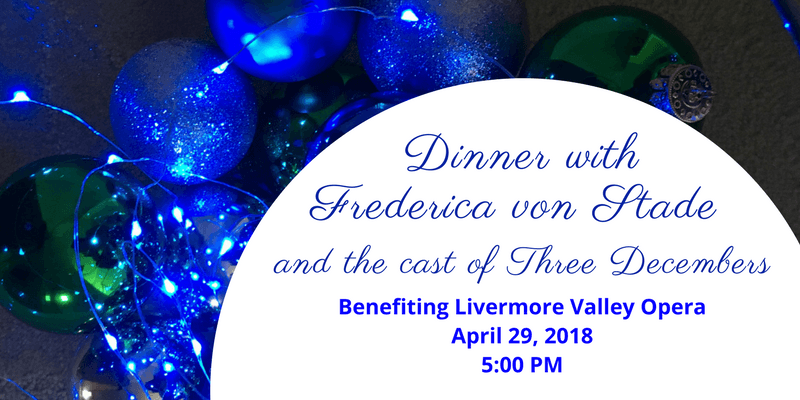 Join LVO for an intimate celebration following the final performance of, Jake Heggie's, inimitable chamber opera THREE DECEMBERS written especially for Ms. Von Stade.
Eduardo Posada and his creative culinary staff will begin the evening with passed gourmet appetizers with unique Southwest flavors paired with white wine. A watermelon salad tossed in a habanero mango vinaigrette awaits seated dinner guests. Next enjoy the soulful flavors of a traditional Spanish paella, full of the prized saffron spice married with voluptuous seafood, vegetables, chicken, chorizo and rice with red wine.
Lenny Broberg, our entertaining auctioneer will keep guests laughing as he auctions off 3 surprises, one of a kind item, followed by a brief Fund A Need.
This fabulous evening will end with Eduardo's famous chocolate nacho dessert buffet and coffee.