On The Town (1949)
Wed, September 19 @ 7:00 pm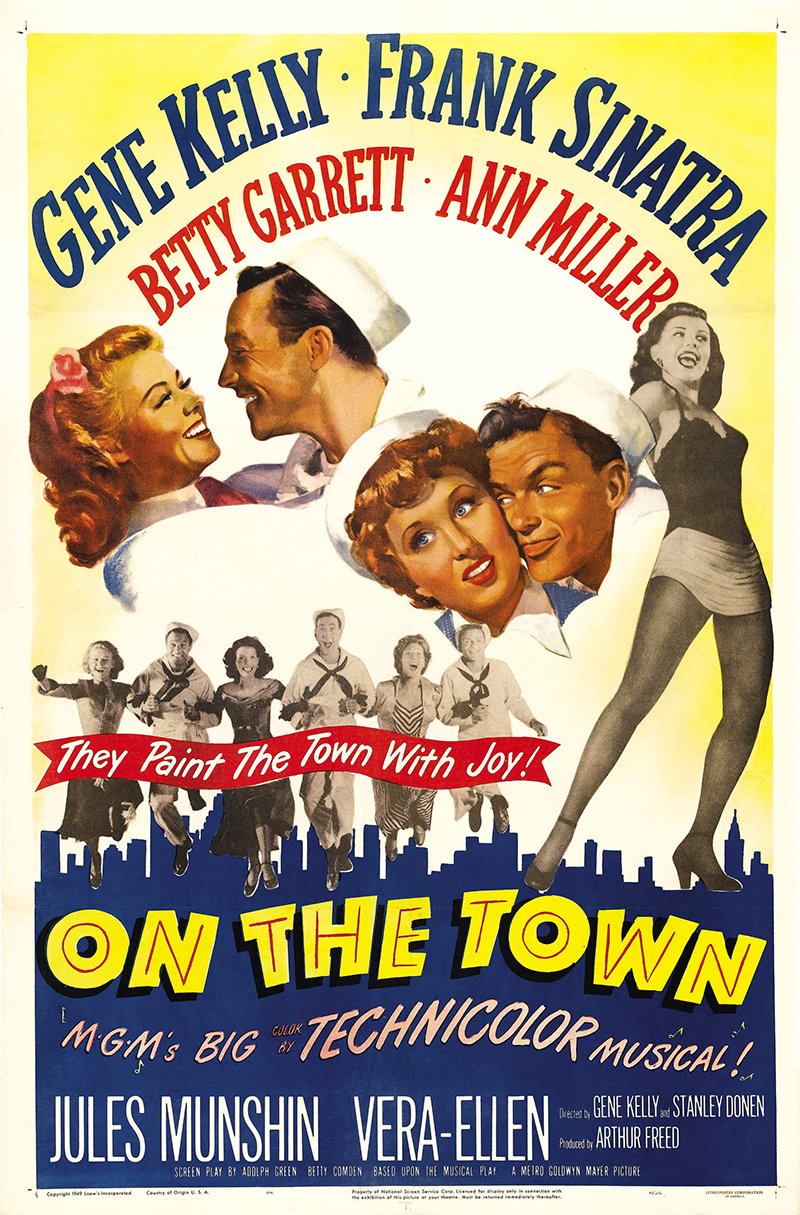 New York New York is a wonderful town for US Navy sailors Gabey (Gene Kelly), Chip (Frank Sinatra) and Ozzie (Jules Munshin.) Free in the big city for a 24-hour shore leave, they want to see all the sights … especially girls … and make every second count! Their adventures as they sing, dance and enjoy the city are filled with fun, love and laughter. With an Academy Award-winning musical score including the familiar title song and "New York New York," the film was directed by Gene Kelly and shot in part on location, bringing the era to life.
---
Show Boat (1951)  October 24
The Cotton Blossom show boat steams into town and the performers and crowd intermingle. Cap'n Andy's daughter Magnolia(Kathryn Grayson) falls in love with a riverboat gambler Gaylord Ravenal (Howard Keel) posing as an actor. When deep Southern prejudice results in the departure of leading lady Julie LaVerne (Ava Gardner) and her husband, Magnolia and Ravenal take their places in the show. The passing of time proves that the comedy and drama of life is not so different, on or off the stage, with music from lively song and dance tunes to "Can't Help Lovin' Dat Man" and the unforgettable "Ol' Man River."
---
Meet Me In St. Louis (1944)  November 28
Esther Smith (Judy Garland ) and her three sisters are caught up in the excitement of preparing for the 1904 World's Fair. She is in love with the boy next door, who has yet to notice her despite her somewhat clumsy efforts. When her father tells them they will be moving to New York City, each of the girls is upset for their own reasons, until twists and turns lead them to an eventual happy ending. The film debuted a number of timeless hits including "The Trolley Song" and the iconic "Have Yourself a Merry Little Christmas" sung by Esther to her youngest sister Tootie (Margaret O'Brian" which became a holiday standard.
---
TICKET PRICE = $5 EACH
(all attendees must have a ticket regardless of age)
Related Events