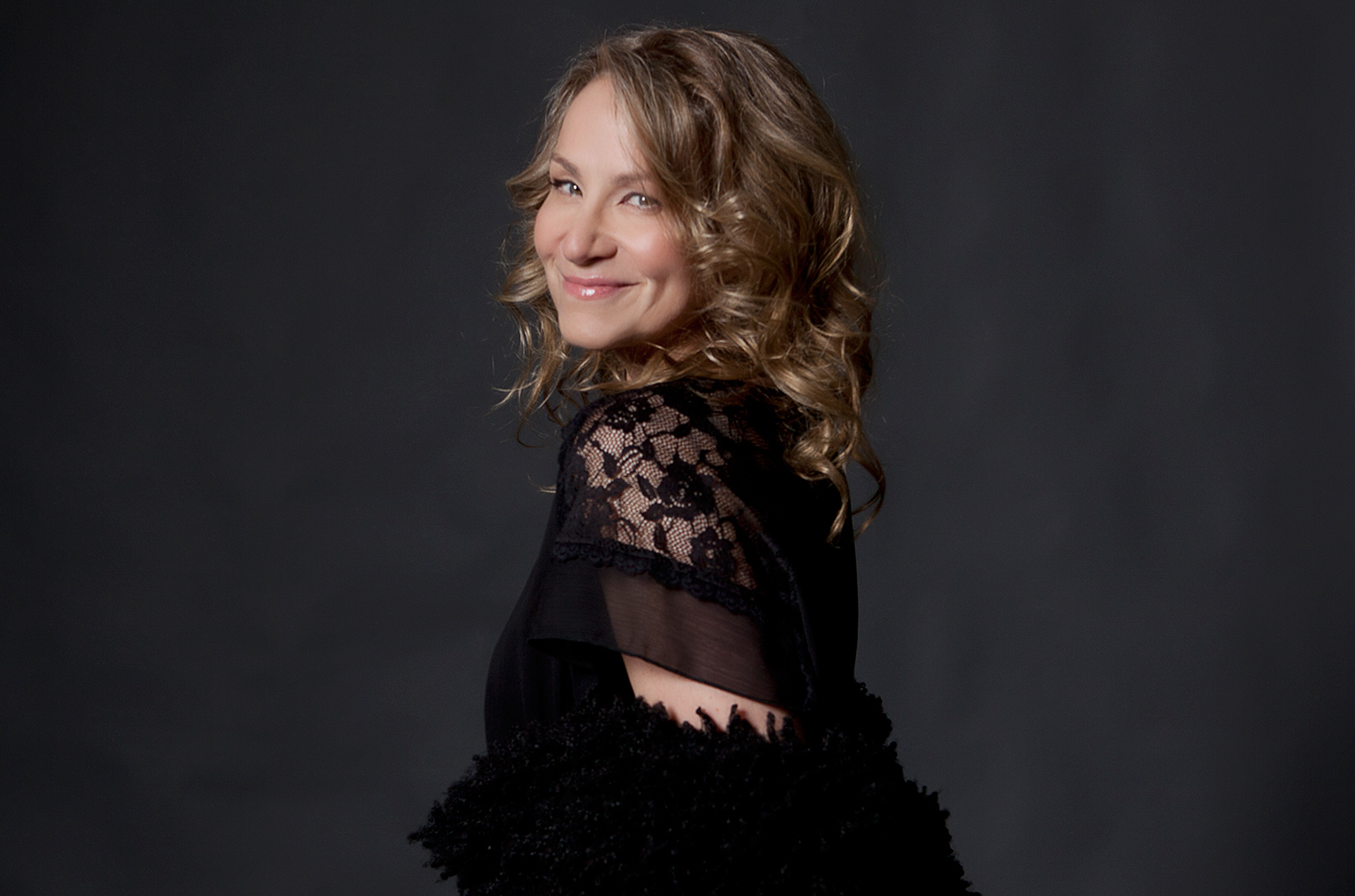 Sings the Songs of Bob Dylan
Known for her gritty, blues-based rock style, Joan Osborne will bring her fascinating interpretation of Bob Dylan's legendary catalog to the Bankhead Theater in late October as part of her new album tour. A multi-platinum singer/songwriter, Osborne's passionate performance and emotionally evocative songs have earned her a dedicated following. "Songs of Bob Dylan," her ninth album released September 1st, is the culmination of her performances in two acclaimed residencies at Café Carlyle in New York City, as well as a sold-out concert in Berkeley earlier this year.
Osborne unleashes her sizable gifts as a vocalist on a range of Dylan's work, spanning from beloved songs of the 1960s and 1970s such as "Masters of War" and "Highway 61 Revisited," as well as Osborne's favorites from his later albums, "Dark Eyes," "Tryin' To Get To Heaven," "High Water" and more. Rather than be constrained trying to imitate or surpass Dylan, she played with the songs' arrangements, working with guitarist Jack Petruzzelli and keyboardist Keith Cotton.
Despite her passion for music, the Kentucky-native originally planned to attend NYU's prestigious film school. Once in New York, she could not resist the lure of the vibrant live music scene and was soon performing her own songs in downtown rock clubs. Osborne launched her own indie label and released a live recording and studio EP, before her major-label, multi-platinum breakthrough album "Relish" in 1995. The album featured a Dylan song, "Man in the Long Black Coat," as well as her chart-topping hit single "One of Us," which gained renewed interest after being used on the hit TV show "Glee."
Osborne is a sought-after collaborator and guest performer. She joined forces in 2003 with surviving members of the Grateful Dead, appearing on stage with Bob Dylan himself and toured as a member of Trigger Hippy with rising Americana star Jackie Greene and Black Crowes drummer Steve Gorman. A remarkably versatile performer, she has shared the stage with artists from Stevie Wonder and Emmylou Harris, to Luciano Pavarotti and the Chieftains.
Read a fascinating interview with Joan Osborne written by Lou Fancher of the East Bay Times here

OPENING ACT: WILL CHAMPLIN
Born and raised in Los Angeles into a musical family, Will Champlin holds his own from playing piano on Michael Jacksons last record, reaching the top three  of Season 5 of THE VOICE, to co-writing 'Wolves' from One Directions 'Made in The AM' record. Once a graduate of Berklee College of Music, he  toured as a musician with the likes of Santana, Billy Ray Cyrus, to Glen Frey of the 'Eagles' and more. Champlin's songwriting work on Heather Headley's 2010 "Audience of One" earned him two Grammy Award wins. Propelled by a loyal and amazing fanbase known as "The Champs," he reached the Billboard Hot 100 with his rendition of "At Last. In July of 2014 Will released his record "Borrowing Trouble" featuring "Heat Of Passion" used for HBO's 2014 fall preview, and 'Eye of the Pyramid' for which he returned to the Voice stage.