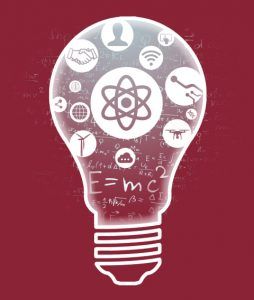 The first ever Livermore Innovation Fair is a joint project led by Livermore Valley Performing Arts Center (LVPAC), Livermore Valley Education Foundation (LVEF), local tech-focused non-profit iGate and Livermore Valley Joint Unified School District. Titled "By Earth, By Water, By Air," the free event has been designed to energize Livermore students' connection with the science, technology, engineering, arts and math (STEAM) disciplines. The event will be held on the Bankhead Theater plaza at 2400 First Street from 11:00 a.m. to 3:00 p.m. with the generous support of key sponsors, Lawrence Livermore National Security LLC, Topcon Positioning Systems, Lam Research, Devoxx4KidsUSA and Westcon.
The fair's theme, "By Earth, By Water, By Air," links the five STEAM disciplines and will be expressed in scientific displays, visual art, and technology experiments. The family-friendly event has been designed as equal parts science fair, high-tech exhibition, art show and community carnival. Throughout the Innovation Fair, hands-on experiences for all ages will be offered in rocketry, robotics, 3D printing, tele presence, drones, remotely operated vehicles (ROV), wood shop, virtual reality and more.
More than 12,500 students in the Livermore school district, spanning every grade from K-12, have been invited as well as their families, friends and other community members. The event is a unique opportunity to pull together these innovations in a single venue to reach a broad audience.
Livermore Valley Performing Arts Center offers wide-ranging programs that provide access to the arts for the Tri-Valley community and beyond. In addition to welcoming diverse artists from every musical genre, theater, comedy and dance through its LVPAC Presents series, the Bankhead Theater, together with the Bothwell Arts Center, serves as home to nine resident performing arts companies and over 40 studio artists and cultural arts instructors.
LVPAC's Education Program Manager Kiran Guleria, who also serves on the board of LVEF, has been involved in planning the event since it was first conceived last year and is excited to see it come together. "Everyone who attends will have an opportunity to see how STEAM developments interconnect in our world," said Guleria. "These innovations will play a role in every aspect of our lives, impacting fields as diverse as manufacturing, medicine, product design, and entertainment." The displays and presentations are scaled so attendees of all ages can interact and learn. "I hope that everyone will experience a sense of wonder and excitement as they explore the latest innovations," she added.
Livermore has a long history of science and technology, rooted for decades in the work of Lawrence Livermore National Laboratories and Sandia National Laboratories. The Tri-Valley area is now increasingly becoming a hub for the next generation of research labs, start-ups and corporations. LVPAC, LVEF, LVJUSD and iGate hope to make the Innovation Fair an annual event, sharing with young people and the entire community how the latest STEAM developments will impact their future.
Livermore Valley Performing Arts Center offers wide-ranging programs that provide access to the arts for the Tri-Valley community and beyond. In addition to welcoming diverse artists from every musical genre, theater, comedy and dance through its LVPAC Presents series, the Bankhead Theater, together with the Bothwell Arts Center, serves as home to nine resident performing arts companies and over 40 studio artists and cultural arts instructors. Visit: lvpac.org
Livermore Valley Education Foundation is dedicated to addressing contemporary funding challenges in Livermore public education. They provide a central community resource focused on sustaining excellence in education for all students across the city of Livermore, supporting programs for children, teens and teachers through donations, school block grants, matching grants, scholarships, teacher awards and more. Visit: livermorevalleyeducationfound.wordpress.com
Livermore Valley Joint Unified School District serves more than 12,500 students throughout Livermore with eight elementary schools, two K-8 schools, three middle schools, two comprehensive high schools and two alternative schools. Visit: livermoreschools.com
iGate is a non-profit organization dedicated to building a thriving startup community in the Tri-Valley. The Switch is an incubator and co-working shared space for startups, entrepreneurs and creatives located on Second Street in downtown Livermore. iGate also produces the NextTech Speaker Series which connects Bay Area founders, investors, executives and technology developers with the life sciences community in the East Bay. Visit: igateihub.org